Top 3 things to do in October 2019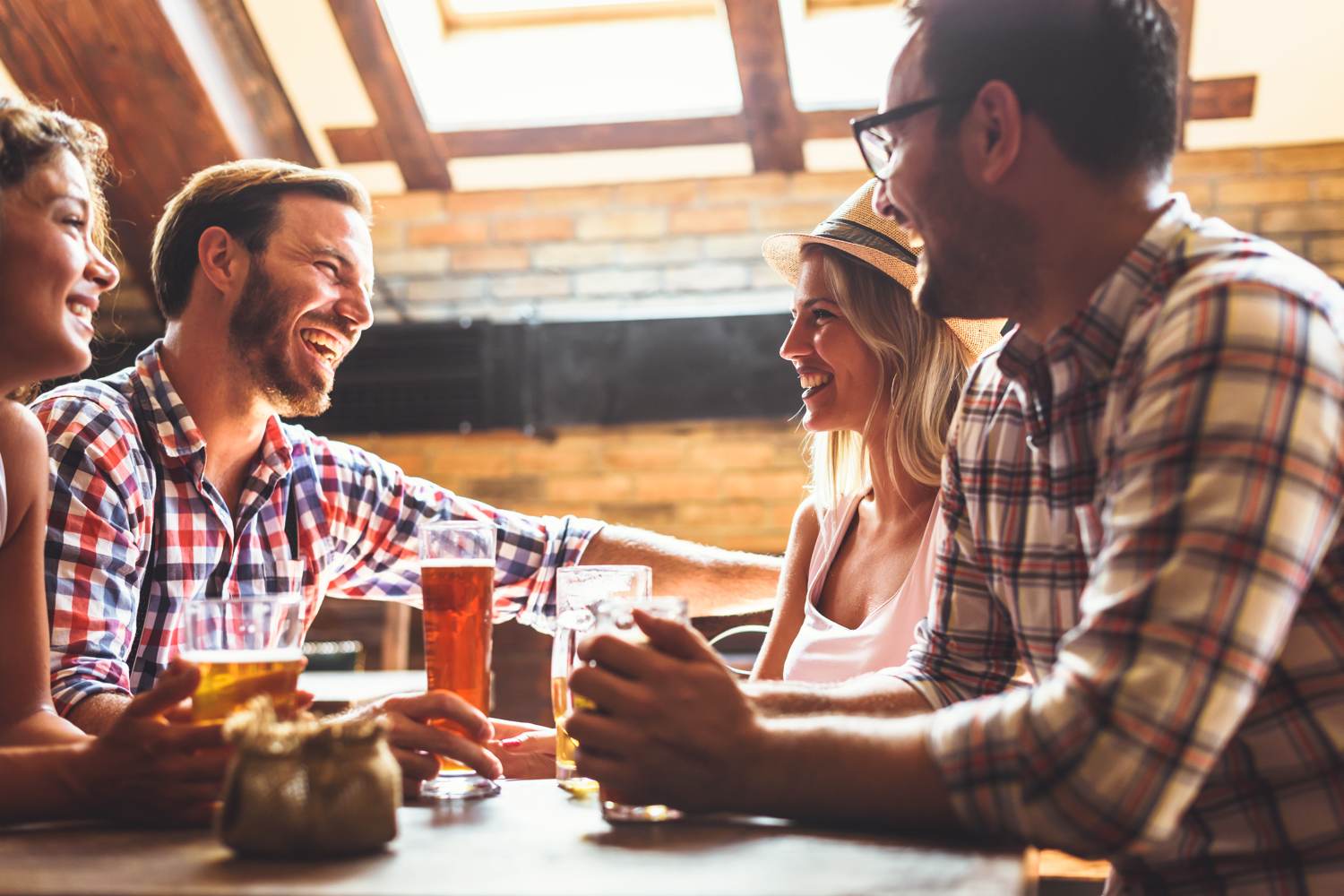 Art fairs, sports games and a booze-focused festival, this October there are many exciting events for you to attend across London with our coach hire services as your transport.
The leaves are falling and there's a chill in the air as the month of October is upon us again. On top of the seasonal Halloween celebrations, there are many events and activities that this month will bring. If you want to continue having fun into the new season, we've got a few places you'll want to visit.
In this post, we give you three ideas for fun things to do in October.
With MET providing transport, you and your group can enjoy a fantastic time out together without having to worry about getting home late on the tube or waiting for a cab on a chilly night.
Frieze Fair (03 – 06 October 2019) in London
At Frieze Fair, over 160 of the most highly respected contemporary art galleries in the world are brought together under one roof in a temporary structure in Regent Park. This annual event is an exclusive celebration of today's emerging and leading artists and includes various forms of art such as performance art and sculptures.
Whether you're an art fanatic or merely intrigued by creativity, this event is sure to be a fascinating affair. From panel discussions and lectures, to live performances, there's never a dull moment. There will also be pop-ups from some of London's finest restaurants, cafés and bars at the fair. Find out more at frieze.com.
Oktoberfest 2019 in London
A fun drinking spree for beer-loving souls, this year, the annual Oktoberfest is a three-part extravaganza beginning at Milwall Park (Canary Wharf), then moving to Olympia London for a Halloween Oktoberfest Special and ending at a central London location. Expect a grand tent, a festive atmosphere and boisterous crowds, with many dressed in lederhosen and dirndl dresses, enjoying bratwurst and drinking copious amounts of good German beer. Thousands of people will be seated, some even standing, at the many rows of tables, drinking and dancing to the sounds of the bands from Germany playing. Here are the dates:
Week 1: Millwall Park, Canary Wharf
03 – 06 October 2019
10 – 13 October 2019
Week 2: Olympia London
Week 3: Central London
Special corporate packages are also available at Oktoberfest – this would be a unique day out for your team that is sure to be met with approval. We also offer corporate coach hire, which will make your trip extra special. Our fleet ranges from 16-70 seats with reclining chairs which we're certain you'll appreciate after a day at Oktoberfest.
When you book your transport with MET, you can drink to your heart's content without worrying about how you'll get home after a day of drinking.
BFI London Film Festival (02 – 13 October 2019)
Showcasing the newest films from around the world, the BFI London Film Festival is a major world film festival that attracts international industry members. This is a celebration of art-house (independently produced) cinema that includes premieres, Q&As with actors and directors and special presentations over the twelve days. If you want to catch a glimpse of stars on the red carpet, this is your chance. Check out the BFI London Film for more details about what's on.
Why travel with MET Coaches?
Our fleet of minibuses and coaches range from 16 to 70 seats and feature comfortable leather seats, AC and heating systems. Whatever your plans for October, let us make your journey simple and comfortable.
For more information on our luxury minibus hire and coach hire services, call us on 01923 247765 or complete the Quick Quote Form for a quote on our minibus and coach hire services.
If you found this interesting, you might also like: