Coach and minibus hire in Hemel Hempstead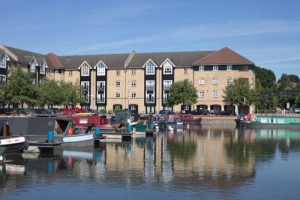 Hemel Hempstead is a beautiful and historic new town in Hertfordshire. With so much to do, such as visiting St Albans Cathedral, shopping till you drop at The Galleria Shopping Centre, and absorbing the culture at the ancient Chenies Manor House, there's no excuse for the residents of Hemel Hempstead to get out and about.
MET Coaches can provide Hemel Hempstead residents with transport to locations all across Britain. Group size is definitely not an issue since our luxury vehicles can fit between 16 to 70 passengers easily. Both MET minibuses and coaches have comfortable seats (coaches have leather seats) and spacious aisles so you can move easily and freely aboard the vehicle. Long journeys can be made more enjoyable with the use of our audio-visual entertainment system on board many of our executive coaches.
How can MET Coaches help you?
Family outings – There are many things to do with the family around the Hemel Hempstead area. The local Snow Centre allows children to learn how to ski and snowboard in a safe environment. Sportspace Hemel Hempstead can see kids splash around with their friends in one of the four large pools – perfect for a swim party! Towns and cities around Hemel Hempstead have great attractions and exhibitions for families to enjoy. MET can drive you and your family to a range of destinations, so all you need to do is relax.
School trips – Education is very important and not all learning can be done behind a desk. There are many primary and secondary schools as well as sixth-form colleges in Hemel Hempstead. MET can help you by providing much need transport for class trips. Our drivers are DBS checked and will drive your students to any museum or educational destination to make learning more fun for everyone.
Corporate events – The best way to build teamwork among your colleagues is to socialise with them outside of the work place. MET Coaches can help you to reach your destination as a team, giving you time to talk, joke and laugh together before you get there.
Social groups – Art clubs, book clubs, sports clubs and more. Hemel Hempstead has thousands of residents, all with a variety of different interests. MET can get you and your fellow club members to a range of events and destinations that fit the bill, whether you're heading to your next game or to see where Jane Austen wrote some of her best work.
Thrilling trip ideas for Hemel Hempstead residents
Learn about the animal kingdom – For those who absolutely adore animals, there are tonnes of places to see lots of critters for yourself. ZSL Whipsnade Zoo, Woodside Animal Farm in Luton and ZSL London Zoo are great places for all the family to visit, and our MET drivers will happily take you there for an animal filled day out.
Senior citizens group activities – Throughout Britain, senior citizens groups are very common and are the perfect places for older people to get together. A day trip to a local bingo club or visiting London for a cruise on the Thames could be just what the doctor ordered. Our drivers will safely drive you to your destination and pick you up afterwards, giving you a safe and stress free journey.
Visit the capital – London is very close to Hemel Hempstead – just an hour's drive away. MET will take you and your group into the lively city where you can taste foods from around the world, take part in fun activities like guided tours and museum exhibitions, or even shop until you drop. Don't worry, our drivers will ensure you get home safely after your jam-packed day out.
Hire MET Coaches today
Living in Hemel Hempstead means you have great access to many cities and locations in Britain for short group trips. Travelling with MET means you won't have to worry about people arriving late or getting lost on the way. Our drivers are organised and will plan the best route for the journey and will pick you up and drop you off at a pick-up point of your choice. Your driver will also be there to bring you home at the end of the day.
It isn't always about reaching the destination, the journey there is just as important. We pride ourselves on how happy clients are with our services and how enjoyable they say their journey was.
MET Coaches can offer luxury coach and minibus travel for residents living in Hemel Hempstead to wherever they need to go.
Hemel Hempstead isn't the only area we provide luxury coach and minibus hire for. As we've mentioned before, MET Coaches covers many areas in and around North & West London and Hertfordshire including:
For more information or a quote on our services, call the MET team on 01923 247765 today.