Coach and minibus hire in Edgware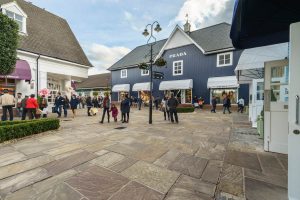 Edgware is a thriving town in the London Borough of Barnet. Ideally located right off the M1, Edgware is near to major landmarks including the Wembley Stadium (20 minutes), London Zoo (23 minutes) and Alexandra Palace (25 minutes), among others.
At MET Coaches, we have served businesses, public institutions and residents of Edgware since 1995, providing quality coach and minibus hire services at competitive rates for corporate events, private trips, schools, colleges and sports teams across Edgware.
With a large fleet from 16-seater minibuses to a 70-seater large coach, among them luxury coaches equipped with an onboard kitchen, toilet and a minibar, you know for certain that you can expect an excellent transport service that is fit for purpose.
Just let us know the number of passengers you have and your destination, we will find the right vehicle to suit your requirements.
Call us today on 01923 247765
Why choose MET Coaches?
Competitive rates
Your safety is our top priority
On time
Professional
Clean and spacious coaches
Top reviews by customers
Collection point that's best for you
Corporate trips from Edgware
From airport transfer to annual dinner and dance around Edgware or in London, we work with your corporate event planner to ensure a smooth journey for your guests and team members. Our minibuses and coaches are clean, smart and spacious, allowing your corporate clients and team members to arrive in style and on time.
For companies that need a reliable minibus hire company for airport transport, count on us to provide excellent airport transfer services between Edgware and London Heathrow, Luton and Stanstead.
We also provide transport services to top business venues near Edgware, one of which is Alexandra Palace, an iconic north London venue offering meeting rooms and exhibition space. Suitable for capacity from 10 to 10,000 people, its indoor and outdoor space can cater to all types of corporate events.
School trips from Edgware
At MET Coaches, we help schools and colleges in Edgware to fulfil educational trips and sports days across London on tight budgets. Whether the requirement is to transport your school football team, a classroom or every student from the entire school, our coaches and minibuses provide the ideal transport solution with a strong emphasis on safety from start to finish. Our drivers are DBS-checked and receive regular training – we make sure your safety is our top priority.
The 175-acre Aldenham Country Park, about 15 minutes from Edgware, makes for a worthy educational excursion. This wonderful park gives students an opportunity to learn about nature including animal habitats, plants and trees.
We have a solid reputation for working with schools. Our reliable driver will take your group there, wait for you, and take your group back after the trip.
Private trips from Edgware
Weddings, milestone birthdays, hen and stag nights, family day out, they are all important events that require a luxury minibus or a coach. The team at MET Coaches can certainly help – with us, you don't have to book multiple taxis and manage who should share a taxi with whom – our coaches and minibuses can take every one of your guests, and they will arrive on time.
Manor houses in Hertfordshire, Middlesex and Essex are all easily accessible from Edgware. If you want something even closer, the Grade II listed Grim's Dyke Hotel with lovely gardens and tranquil woodlands is about 20 minutes by car from Edgware.
Hire MET Coaches today
The depot at MET Coaches is in Watford, just a short distance from Edgware, which is why we can provide excellent transport solutions to businesses, institutions and families in Edgware at a highly competitive rate.
Give us a call today on 01923 247765, and we will take you to your events around Edgware, across London and outside of London, safely and conveniently.
We provide service for many areas in and around North & West London, Hertfordshire, Buckinghamshire and more including;