Corporate Coach Hire with MET Coaches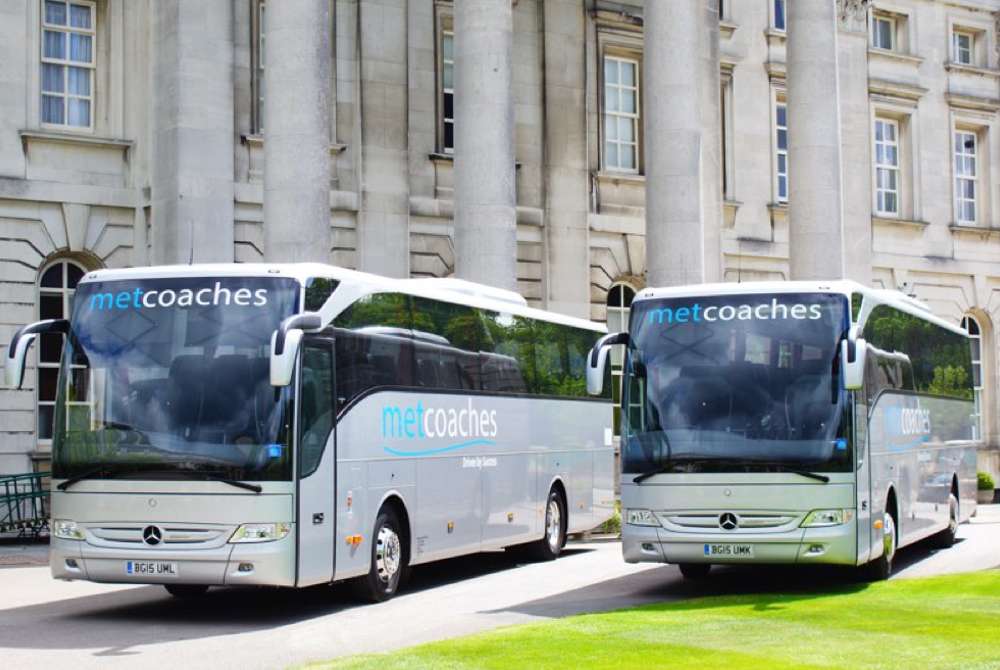 A good corporate events planner chooses the best venue, necessary decorations, the right equipment and hires a catering service. However, an excellent corporate events planner also considers how guests will get to the event and will organise reliable transport to the venue.
We can provide reliable corporate coach hire service that will please your guests and help to make the day a success. No matter what type of business event you're planning, you can rely on us to get your guests to the venue together and on time.
Corporate event transport with MET Coaches
Organising the right transport is an essential part of corporate event planning. Whether it's for business meetings, networking events or an exhibition with an extensive guest list, you should always consider how your guests will reach the venue. Making their journey as easy as possible can have a positive effect on your brand's image. We have a fleet of executive minibuses and coaches perfect for your corporate event: simply tell us the number of guests attending, and we can take them from an agreed location to the venue.
Corporate hospitality transport with MET Coaches
Keeping clients happy is your top priority as an events planner. Organising a corporate hospitality trip is an effective way of getting closer to clients and building a good rapport with them. Fun seasonal social events and attending a sports match together are fantastic ways of building that rapport. Simply call us for corporate coach hire services once you've planned where you want to go. Our drivers will drop you off at your destination and will remain in the same parking place for your return.
Corporate airport transfer with MET Coaches
An excellent corporate events planner will consider where their guests are coming from. If you're expecting guests from abroad, organise corporate coach transport from the airport to their hotel. This is the same if your corporate event requires a trip abroad. We can provide an excellent and reliable airport transfer service for your business event, and show your guests just how much thought you have put into their needs.
Why MET Coaches?
We have over 20 years of experience in coach hire transport. In those years, we've built a positive reputation across London and South Hertfordshire.
We make sure that your corporate transport needs are met, with clean and comfortable coaches so you or your guests can relax during the journey. Our team will plan the best route for you and your group, and alternate routes in case a sudden occurrence disrupts the original route. Think of us as your logistics partner; we work to ensure your group gets to your event together, safely and on time.
Our team will also help you decide on the best vehicle/s to use for the day. Use our quote form to tell us how many people are on your guest list, and we will help you decide how many trips are needed and which of our coaches are best suited to your needs.
For more information on our corporate coach hire services, call us on 01923 247765, or complete our quote form. We'll help to make your corporate event or hospitality trip a success.
Read our blogs on how we can help you with your corporate event: