Welcoming the new members of the MET family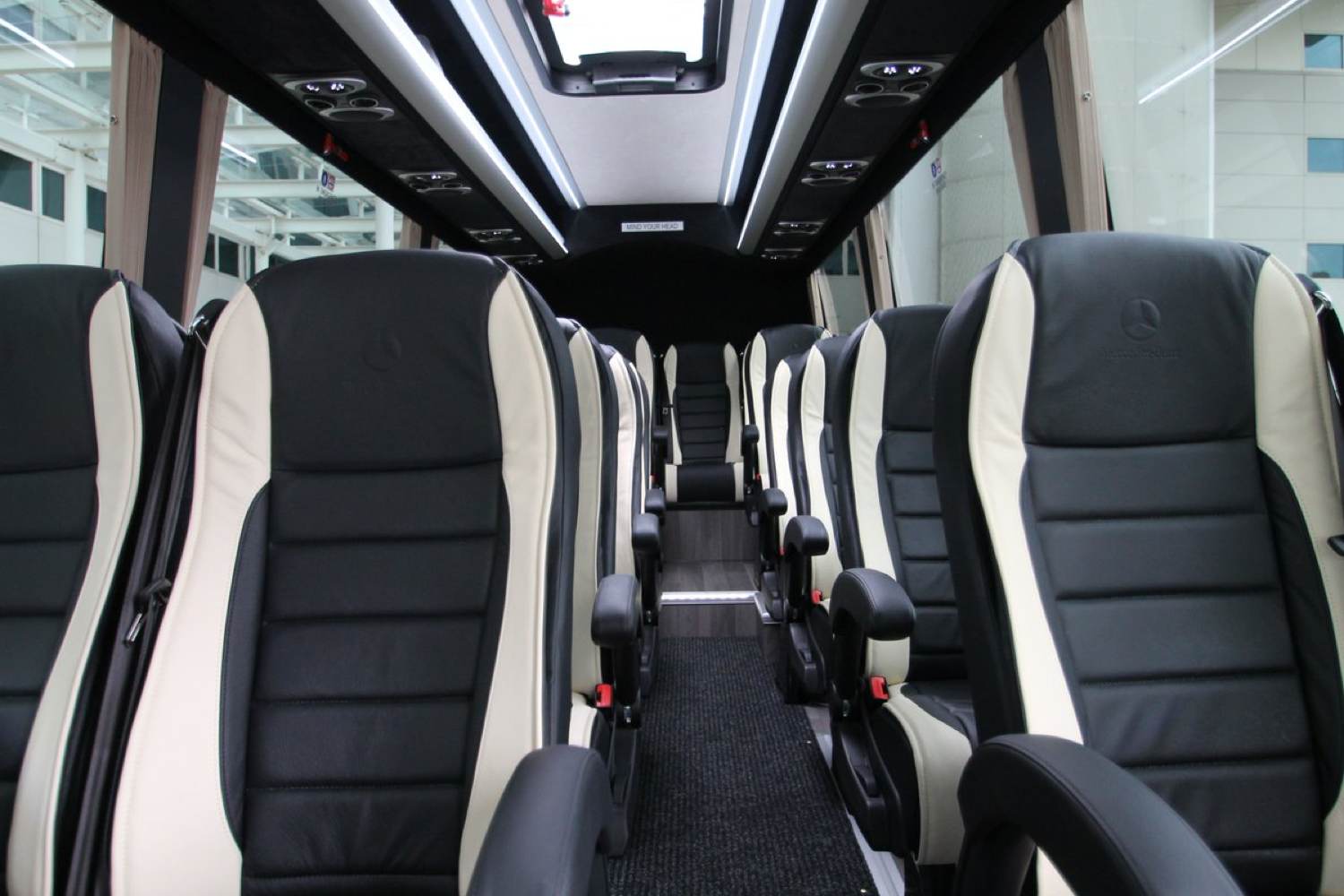 Great news! The MET fleet has grown in numbers now that we have three new vehicles, one minibus and two coaches.
Minibus – our sleek new 19-seater minibus features black and white leather seats (as seen in the picture), tinted windows and curtains for your privacy.
Small coach – we have a new 35-seater coach that is ready to get you and your group to your destination. Features include an AC system and audio-visual entertainment.
Large coach – with this new addition to the fleet we have not one, but TWO 55-seater coaches. This luxurious large coach is perfect for sports teams trips and large-group corporate event trips.
As the transport providers for Saracens RC, the current Premiership champions, we make sure they get to their matches on time and in style, which is why we also have a new coach for the Saracens team. The new 36-seater coach for Saracens features a kitchen, toilet and tables, perfect for long journeys to their away games.
If you found this interesting, head to our fleet page for more information on our minibuses and coaches.