Cheltenham Festival Travel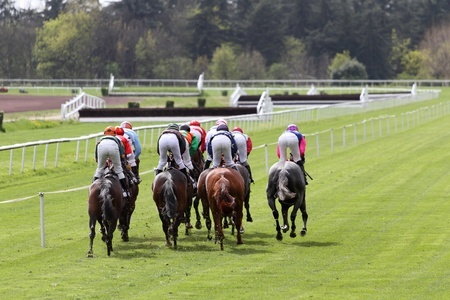 The races are here! Whether you're a devotee of jump racing or an newbie looking for a good day out, Cheltenham Festival is a place for you.
Cheltenham isn't just a horserace meeting, it's the horse racing meet of the year! It consists of four action packed days with the best of the home team against the cream of the Irish thoroughbreds. Champions are decided, reputations made and lost, and it all begins on the 15th March. With 248,531 spectators last year, enough to film Wembley stadium just over two and a half times, it's one of the countries largest events this calendar year. A perfect opportunity for fast paced action, a memorable atmosphere and if the racing itself isn't for you then perhaps some celeb spotting? Ronnie Corbett, Dermot O'Leary, Carol Vorderman & The Duchess of Cornwall, to name a few, have been amongst the crowds in recent years.
"Talk's cheap. Money buys houses."
The statistics don't lie. With record breaking attendance year on year and some of the richest and most famous people in the world attending, it's no wonder that Cheltenham's a big earner. Reports suggest that the economic impact on Gloucestershire is upwards of £100,000,000 per annum (enough to buy the world's most expensive racehorse nine times over).
"Alcohol. Because no good story started with someone eating a salad."
The Cheltenham festival isn't just a financial powerhouse, it's responsible for some serious alcohol consumption too. In 2015, the festival sold approximately 20,000 bottles of house champagne, 265,000 pints of Guinness and 120,000 bottles of wine. Enough alcohol to fill multiple Olympic sized swimming pools.
We hope we've made it pretty clear that Cheltenham is not an event to be overlooked. Cheltenham has smashed records in terms of attendance year on year for a reason and all of us here at MET Coaches would highly recommend considering this as one of your events on the social calendar this year. If you're interested in seeing what all the fuss is about, you can find out more on their official website here.
If you're attending these prestigious horse racing events and require coach or minibus hire or have decided to as a result of our recommendation, be sure to get in touch and let us know. We'd be happy to provide some of the best luxury travel around to make sure the days of fun are rounded up in style.
Contact us here.