Experience the luck of the Irish with MET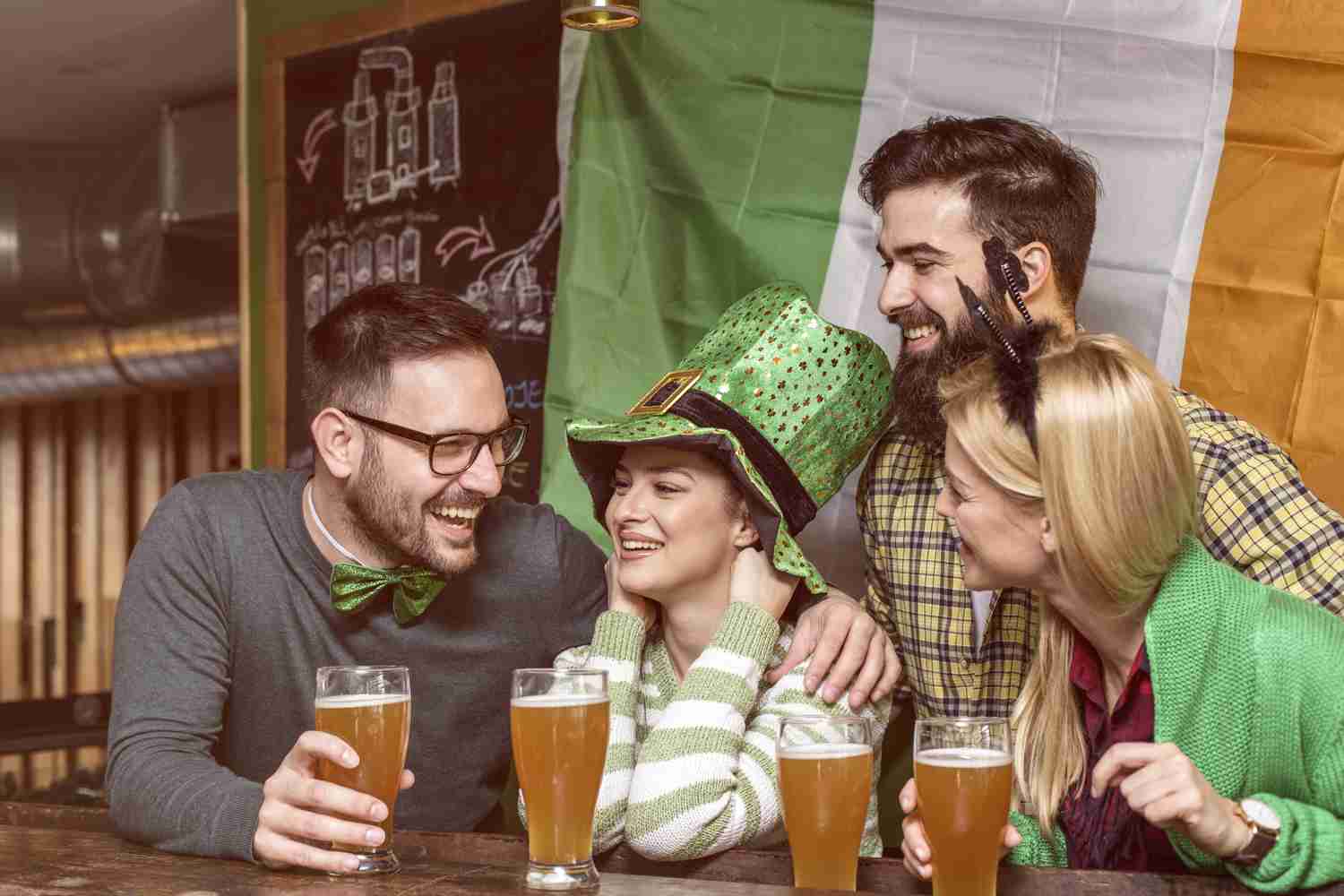 Every 17 March, Ireland celebrates St Patrick's Day, a national holiday with the namesake of Ireland's patron saint. It's said that the date marks the death of St Patrick, who journeyed to Ireland to convert the Irish pagans to Christianity in the 5th century.
At MET coaches, we love providing groups with reliable minibus and coach hire transport to celebrations and festivals around the UK and abroad. In this post, we tell you how you can celebrate St Patrick's Day in London, Dublin and the US.
How to celebrate St Patrick's Day in London
Although it isn't a national holiday in England, London still reserves the 17th as a day of fun, festivals and celebrations with spectacular events and crowded pubs as a staple feature.
We recommend kicking off the festivities by attending the Camden Market Music Trail on 16 March from 1-7pm, where there's a trail of up and coming Irish performers around the market, finishing at the Dr Martens Boot Room. Our drivers will happily take you to one of London's most popular markets.
On Sunday 16 March, bag yourself a good spot in either Piccadilly or Trafalgar Square for the annual St Patrick's Day parade. During this 2.4km route from Piccadilly to Trafalgar Square, you'll get to witness spectacular floats, listen to traditional Irish music and watch performances by Irish dancing schools as they march through the streets.
And here's the best bit about it all: it's all free!
How to celebrate St Patrick's Day in Dublin and the US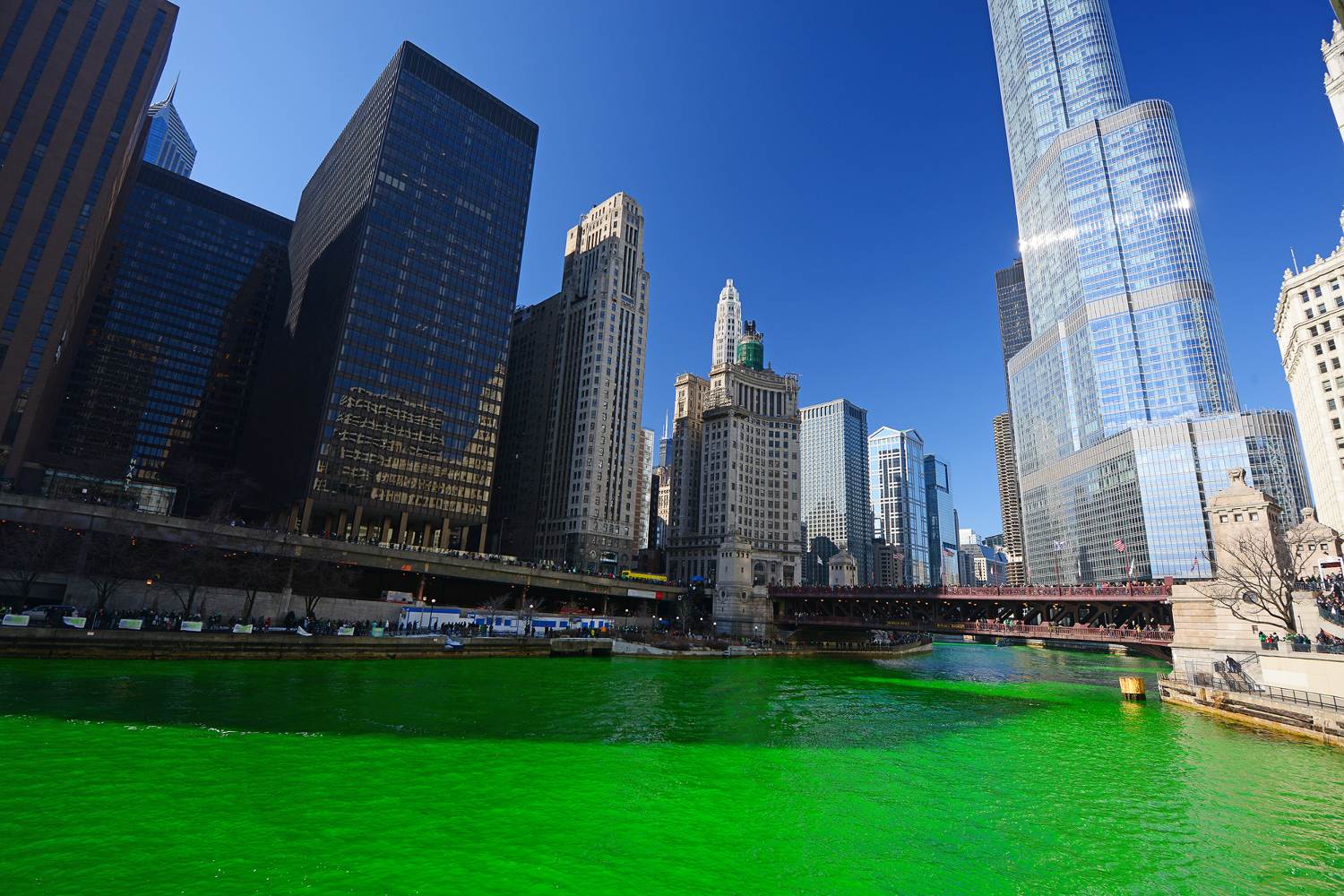 If you want to celebrate St Patrick's Day in the land where the celebrations began, then you need to book a trip to the US. That's right, the first parades began in North America in the 18th century and only spread to Ireland in the 20th century. Chicago, Boston and New York are just a few of the cities in the US known for their amazing St Patrick's Day celebrations. Chicago, in particular, goes all-out for the event, as around 40 lbs of green dye are poured into Chicago River turning it into a luminous green stream.
For celebrations a little closer to home, head to Dublin for the weekend. The 5-day event begins on 14 March and includes a variety of musical and educational events for people to enjoy. Beer lovers can go on a pub crawl around the city or attend the Alltech Craft Brews & Food Fair in the Convention Centre. Visitors will also get to see the city turn a brilliant green each night.
Those travelling with a group can rely on our airport transfer services to take you to one of the airports we serve. By travelling with us to the airport, you avoid the struggle of navigating public transport with luggage.
Choose MET Coaches for luxury minibus and coach transport
With so many events happening in London every month it can be hard to keep up with it all. Luckily, we're here to remind you of these awesome group events and even provide reliable luxury transport so your group can get there together.
At MET Coaches, we're here to drive your group to London in comfort and style. The vehicles in the MET fleet feature comfortable leather seats, an AC system and secure seat belts for your safety. A select few of our luxury coaches are fitted with tables, toilets and audio-visual entertainment to make your journey even more luxurious.
Talk to a member of our team for more information on booking an executive minibus or coach on 01923 247765, or use our contact form for a quick quote on our services. We'll be more than happy to provide you with transport to St. Patrick's Day celebrations.
Please drink responsibly!
For additional information on our services, check out: