Mother's Day with MET Coaches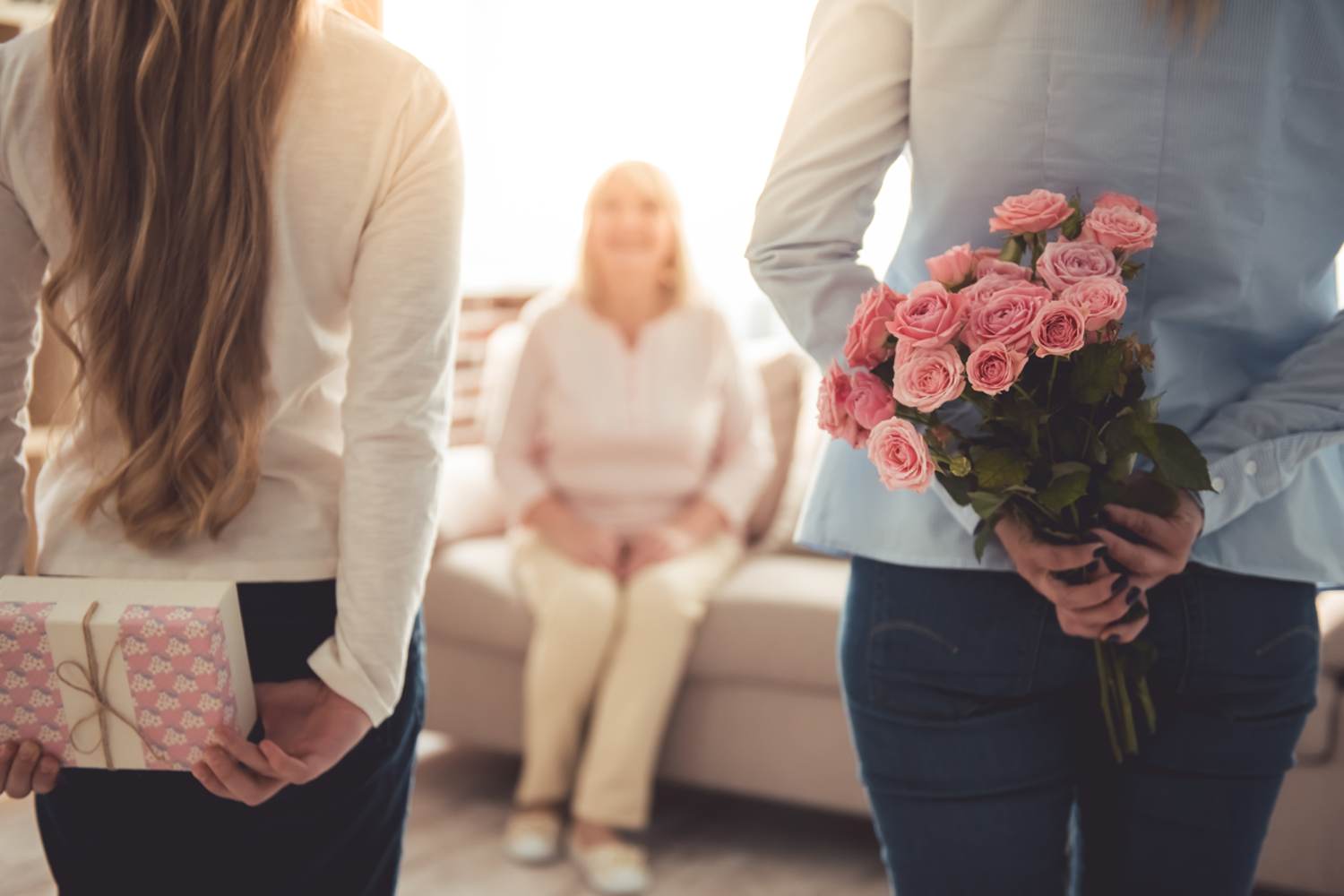 Mother's Day, 22 March 2020, is the day when citizens in the UK show their mothers and mother-figures how much they love and appreciate them.
If you're planning a day out with your mum and family, you may be wondering how you will get everyone to the destination together and on time.
MET Coaches' transportation services are perfect at times like this. Our luxury minibus hire and luxury coach hire services are reliable, perfect for day trips such as this one.
Why hire a minibus or coach for Mother's Day?
With us, you won't have to worry about walking long distances, getting caught in bad weather or figuring out public transport routes. Best of all, hiring a minibus or coach means everyone can travel together and arrive on time.
While flowers and a card can be lovely Mother's Day gifts, they're quite typical. If you're stuck for out-of-the-box ideas for Mother's Day, consider one of our three fantastic ideas for your mum.
Top tips for a fun Mother's Day out
Be thoughtful and include all the mothers
Mother's Day shouldn't just be limited to your mum as it's a day to celebrate motherhood and maternal bonds. Your grandmother most certainly is a mum, and your sister and aunt might also be mothers. To show some appreciation to all the mothers in your life, plan a day trip or event that is inclusive of all the motherly figures as well as your mum.
Those seeking a day or two of relaxation should consider one of the numerous spa hotels in Watford that offer massages, saunas and delicious food and wine for guests. For a day out in England's capital city, head to central London for a traditional afternoon tea in a high-end hotel or sip on cocktails or champagne in one of London's top bars.
Whatever you choose, MET will take you there and back in comfort and style.
Relax with a special spa day
As much as we equate motherhood with unconditional love, stress can be a by-product of parenting. Give them some time to relax by booking a spa day for your mum and other motherly figures, and hire a MET minibus or coach for transport to the venue. Once you're there' you can slip into your robe, get the face mask on and attend to those knots in your back to find absolute comfort and zen. While you let loose, our driver will remain at the parking spot for your return journey.
Be traditional with dinner and a show
London is one of the world's best cities for watching a play or musical production, and we can get you there. Current popular showings like Disney's Mary Poppins and & Juliet are receiving rave reviews. If you are more into the classics, Disney's The Lion King, Les Misérables and Wicked are a must. Throw in a delicious pre- or post-show meal to make it a truly memorable day out.
Hire your Mother's Day minibus or coach today
At MET Coaches, we're passionate about making Mother's Day as special as possible, which is why we provide high-quality minibus and coach hire services. We're a Watford-based company, and our minibus and coach hire services extend to most of north and west London, Bedfordshire, parts of Buckinghamshire and Berkshire and, of course, Hertfordshire.
For a no-obligation quote on our services, call us on 01923 247765. Alternatively, you can contact us via our Quick Quote Form on the right.
We hope you have a wonderful Mother's Day!
You can learn more about our services here:
If you found this interesting, have a look at: