Coach hire services for London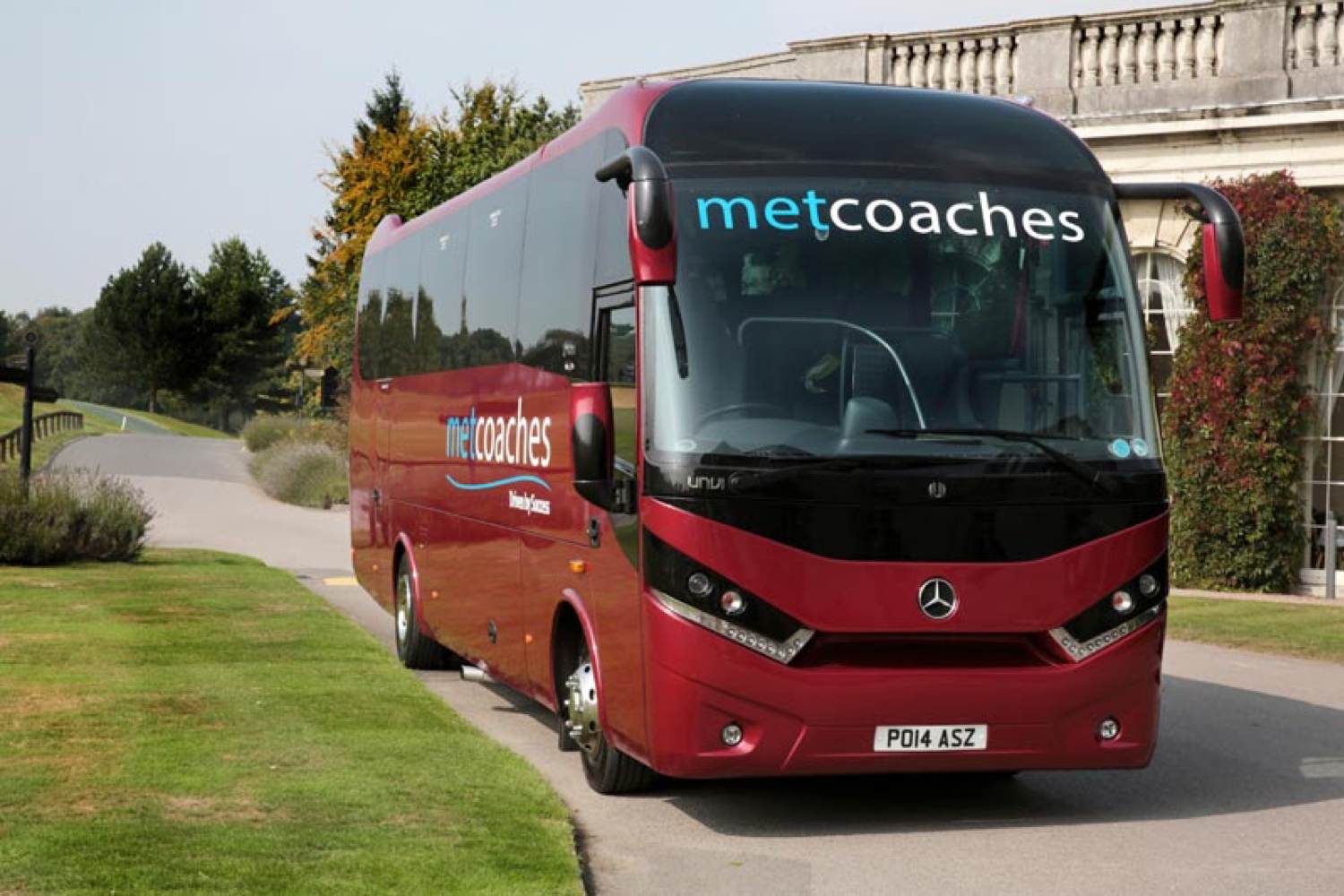 Being based in Watford means we can easily provide executive coach hire services for London. Located off the M1, our drivers have easy access in and out of the city. Not only can we transport local customers into the capital, we can also transport customers from London around the city or to any major city of their choice.
What can we do for London residents?
Corporate hospitality trips
What better way to welcome and treat potential business partners/ clients by taking them out in the big city. There are many aspects involved in a corporate hospitality event: planning and booking a destination, choosing a date and most importantly, arranging the best possible transport. MET will ensure that the transport on the day will wow your guests, making your event a day to remember.
Residents
MET Coaches provides services for the north and west London area. We're here to help with your trip in and around your home city. And if you're planning a family holiday abroad and need to get to a major airport like London Heathrow or London Luton with all your luggage, we have airport transfer services just for you. What about a wedding just outside of London or a hen do in the city? Our wedding coach hire services and minibus hire services are perfect for that too.
Social clubs
It's common for clubs (sport, social or otherwise) to have trips or events in other cities. If you're a club with an event in London or a London based club with a trip outside the city, you can count on us to provide you with efficient and reliable transport.
What is there to do in London?
London is a city overloaded with activities, festivals, restaurants and events of every kind. Year-round activities in London include:
Breakfast tea at the Shard
Whether it's a family trip to explore London for a day or a corporate hospitality trip in the big city, you can't go wrong with starting the day at the Shard. Explore the 72 floors of one of London's most mesmerising structures. Begin your day with traditional English scones (with cream and jam of course) and a pot of high quality English tea.
Our drivers know London like the back of their hands, so getting you there will be a piece of cake. We will park in the London Bridge car park, which is only a 5 minute walk from your destination.
Museums and galleries
The National Portrait Gallery, Madame Tussauds, the Natural History Museum… you name it and London has it. These attractions are perfect for end-of-year school trips or an exciting treat for all the family. Where else can you find a place that is both educational and fun for people of any age?
MET Coaches works closely with schools in Watford and north London to provide affordable and reliable transport for students and teachers alike. Furthermore, our drivers are CRB-checked, making them more than qualified to provide safe transport for your students.
Dinner and a show
London is a multicultural city, and no place is this more apparent than in its cuisine. Restaurants big and small across the city offer food from around the globe. MET Coaches can drive you to popular restaurants in London including Dishoom (Indian cuisine), Bellanger (French cuisine) and Jamie Oliver's Fifteen.
Once you've eaten, end the night with a fantastic play at one of London's many theatres. Popular theatre productions in London include Wicked, The Lion King, Chicago and The Book of Mormon. When your evening is over, all you have to do is sit back and relax into our vehicles' comfortable seats while we drive you home.
Call MET Coaches today
MET Coaches is always ready to provide you with the luxury coach and minibus hire you need. MET's fleet has wide range of vehicles, with minibuses and coaches of all sizes.
Call us on 01923 247765 to talk to a member of staff about your next big adventure and to find out more about our services. Alternatively, you can use our quick quote form for fast coach hire prices to London.
Book your coach transport to London with us today.