What to do on a long coach trip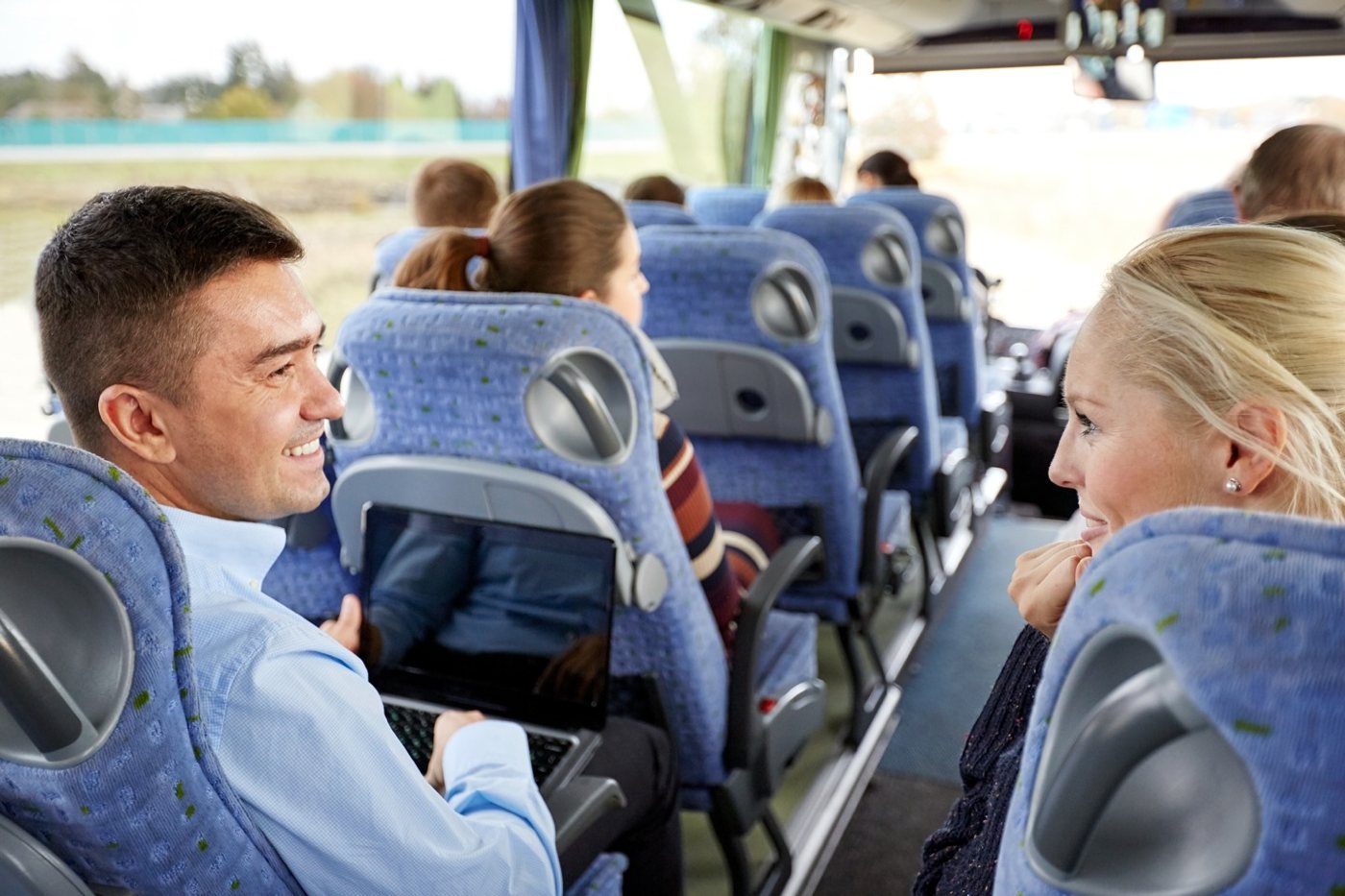 MET Coaches understands how boring a long journey can become. Sitting in one spot for a prolonged amount of time can make you and your guests feel restless and bored.
Our goal is to provide a fantastic experience that will turn into fond memories as well as an excellent service. To ensure our clients have a fantastic experience on our coaches, MET Coaches have put together a list of four ways you can entertain yourselves on a long trip.
Have a conversation
When a long coach journey begins, many tend to focus on when they'll reach their destination and forget to enjoy the trip there. Starting a conversation on a long journey is an interesting way to pass the time. If you're with a group of friends, the "Remember the time when…" topic is always a funny and entertaining conversation to have.
Coach karaoke
Everyone loves a good sing-along. It is hard to resist an impromptu karaoke session when music from your younger years, the soundtrack to your favourite musical or even karaoke classics begin to play. They say time flies when you're having fun, so a singing session will definitely make you feel like you arrived at the destination in no time.
Lose yourself in a book
Escape from the world you're in by investing in a good book to read. Whether you prefer online reading or a good old physical copy, there are a number of titles to choose from.
Play games
Being on a coach may limit the types of games you can play, but it doesn't have to limit how much fun you could have. Games like I spy or charades are perfect with any group. One type of charades you can play is animal charades – one person will make an animal sound and/or act it out and everyone else has to guess the animal. Other games you can play on a minibus or coach journey include:
I went to the shops and I bought…
Twenty questions
Name that song
Contact us for minibus or coach hire services
As a Watford-based minibus and coach hire company, we have easy access to surrounding areas including London, Bedfordshire and Buckinghamshire. We're also able to provide airport transfer services to Gatwick, Heathrow, Luton and Stansted airports.
MET Coaches is proud of the excellent minibus and coach hire service we provide for our clients. We make sure our minibuses and coaches are always at the highest standard – comfortable seats, spacious aisles, secure seat belts and audio-visual entertainment systems. Additionally, our fleet undergoes regular checks to maintain safety standards and our drivers receive continual and extensive training.
For reliable coach and minibus hire for any event, don't hesitate to call us on 01923 247765 or contact us via our Quick Quote Form.
If you liked this, you might also like: