Coach and minibus transport to Cheltenham Festival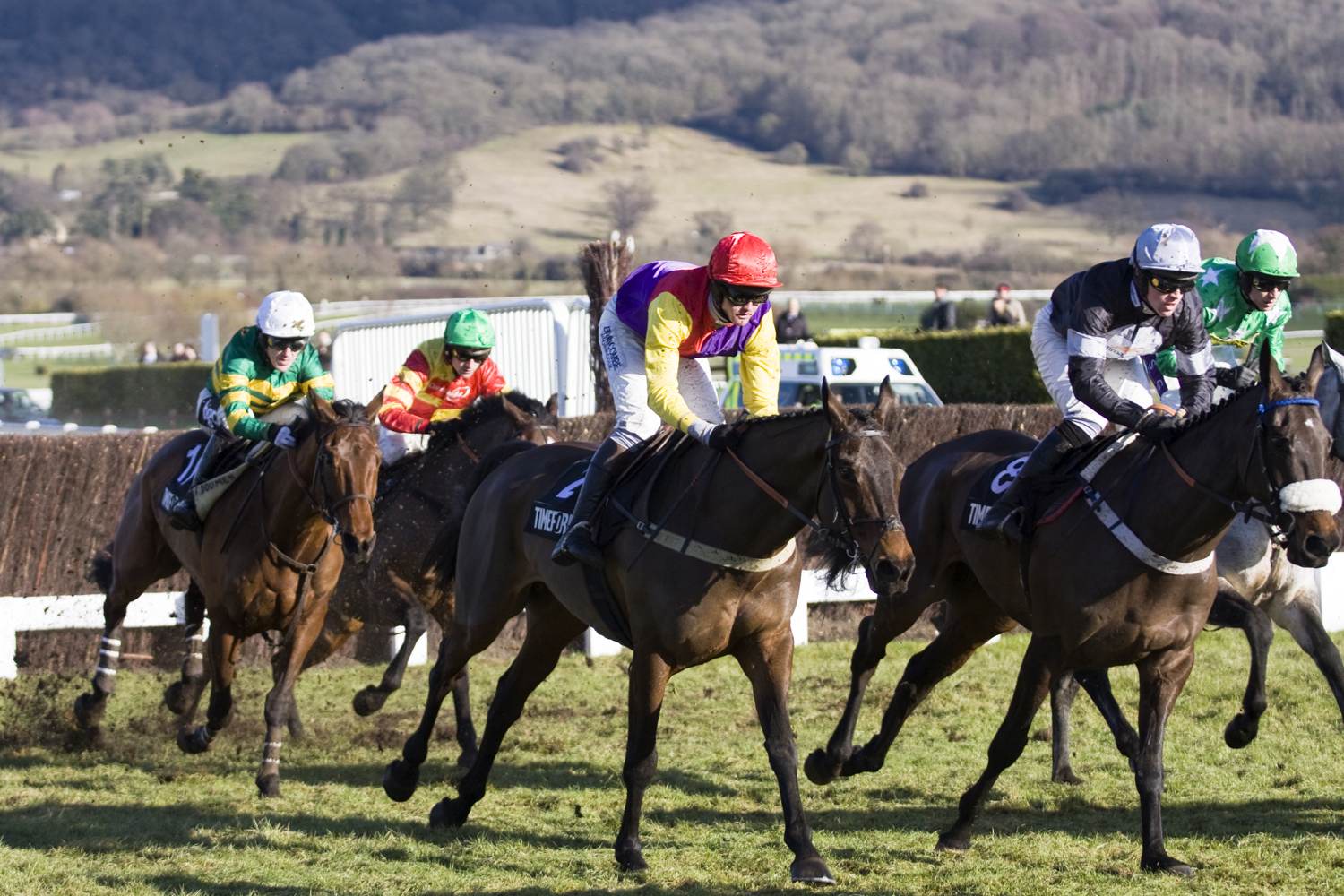 The Cheltenham Festival, one of the leading horse racing events in the country, returns on 10 – 13 March 2020 at the Cheltenham Racecourse in Gloucestershire.
Cheltenham festival sees four days of elite horse racing with over 65,000 people attending per day. With enough people to sell out the Emirates Stadium four days in a row, the Cheltenham Festival is one of Britain's most significant horse racing events.
As fans of horse racing events, MET Coaches has been providing fellow fans with luxury minibus and coach transport to the Cheltenham Festival for over two decades. Our fleet of comfortable and clean minibuses and coaches are the ideal transportation option for groups attending the event. In this post, we highlight the key events of the Cheltenham Festival and the best way to get there.
Cheltenham Festival event overview
Day one – 10 March
Day one of the Cheltenham Festival – also known as Champion Day – begins with the famous Cheltenham Roar filling the stands at 1:30 PM. Following this are several exciting races including the feature race, The Unibet Champion Hurdle Challenge Trophy.
Day two – 11 March
Fashion at the Cheltenham Festival tends to come alive for Ladies Day as thousands of attendees add colour and creativity to their outfits. Witness women dressing to impress to win the awards for the best-dressed lady, the best hat and the best accessories.
The feature race for day two is the Betway Queen Mother Champion Chase.
Day three – 12 March
Expect to celebrate St Patrick's Day a week early on day three of the event. As this day is known as St Patrick's Day, the Cheltenham Festival will be characterised by live music from Irish Folk bands.
Day four – 13 March
Day four of the Cheltenham Festival is set to be the most exciting day of all. Several races are planned for this day including the famous Magners Cheltenham Gold Cup Steeple Chase race. The jockey, trainer and owner of the winning horse will share the grand prize of £625,000! If you're lucky and plan to take part in betting, you may also win something.
Across all four days, you can expect live music at the Best Mate, Club, and Tattersalls enclosure.
Why attend the Cheltenham Festival?
Corporate hospitality events are a fantastic way to build and strengthen corporate relationships as well as secure a potential business deal.
For business owners looking to treat their clients or partners to something on the glamorous side of life, the Cheltenham Festival is an ideal option. The festival has fabulous hospitality and restaurant packages which includes a lovely view of the race track and high-quality dining. Furthermore, with our luxury fleet, you can be sure your guests will arrive in comfort and style.
Follow the link to our corporate coach hire services page for more information regarding how we can help you.
Travel with MET Coaches to the Cheltenham Festival
Cheltenham Racecourse is located in Cheltenham, in Gloucestershire. If you're travelling in a group, consider hiring a minibus or coach transport service from MET Coaches to and from Cheltenham to ease the journey and to travel in comfort. With us as your transport, you can eat, drink and shop to your heart's content knowing you'll have a comfortable and safe ride back home.
Our experience in horse racing transportation will take away any worries and trouble that you have in travelling to the races, making any logistical challenge into a cakewalk. Whether you need our luxury minibus service which caters for up to 19, or our luxury coach service which caters for 70 we can take you in true comfort with sufficient legroom and audio-visual entertainment.
For safe and luxurious travels to Cheltenham Festival, call us today on 01923 247765 or fill out our Quick Quote Form.
If you found this interesting, you might also enjoy: