Minibus or coach hire transport to MCM Comic Con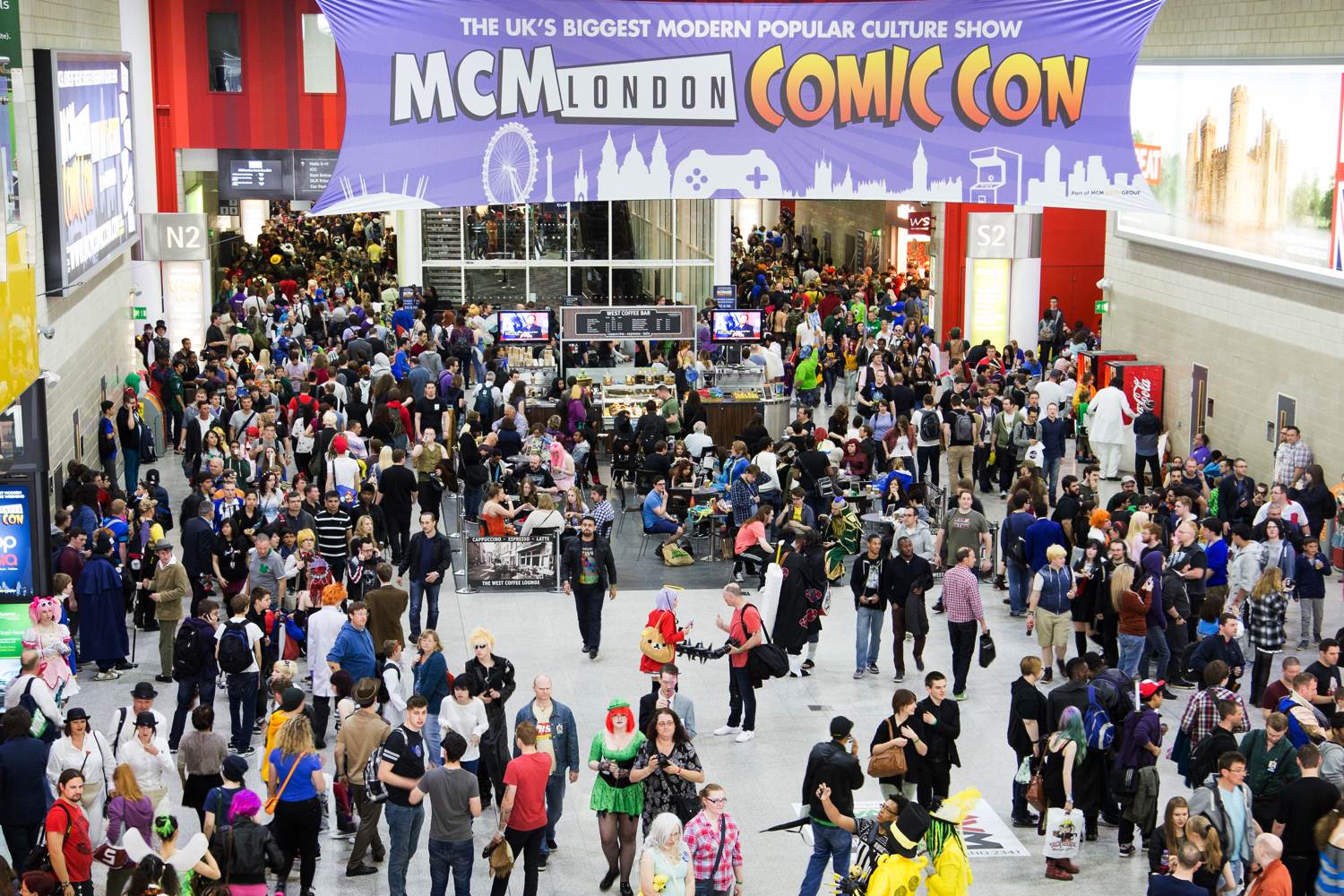 Comic conventions are always a big hit, drawing sci-fi and superhero movie buffs, anime fans, gamers and comic collectors out in hordes to see the latest gaming industry developments, meet creators and mingle with fellow fans.
The UK alone holds numerous comic and gaming conventions each year, but the most popular is the MCM Comic Con. MCM holds events biannually in London and once a year in Birmingham, Glasgow and Manchester. The next event in London is from 24 to 26 May at ExCel London. Be sure to gather your friends, buy your tickets and book your transport to London with MET Coaches, so everyone in your party can have a day of fun without having to worry about transportation.
What to expect at MCM London?
Cosplay
In these events, fans of comics, video games, manga, anime and all things pop culture go dressed as their favourite characters (known as cosplaying) or in steampunk outfits. Those serious about cosplay should enter the UK Championships of Cosplay where entrants pose and display their costumes. The winner will be flown to Chicago to participate in the Global Championship of Cosplay final. Registrations for the qualifiers are open, so it's time to get your cosplay ready.
Note that metal blades (sharp or blunt), working projectile weapons and wooden or metal bats are forbidden in cosplay for safety purposes.
Meet actors and voice actors
You're familiar with their voices, but the London MCM Comic Con is a great opportunity to meet them in person. People who voice cartoon and game characters, directors of popular anime series and actors from big hit TV shows often attend to hold panels and sign autographs for fans. This year, big names attending include Marvel star Sebastian Stan who plays Bucky Barnes and Stranger Things star David Harbour.
Shop 'til you drop
From the artist alley to the comic village, there is a plethora of items to buy at London Comic Con. The artist alley is the place to visit to purchase artwork, Comic Village sells hundreds of comic books and manga, CEX and Game sell the latest video games and there are numerous stalls to visit if you want hand made crafts. It's common to end the day with multiple bags to take back home.
If you have a long journey back home and you've done a lot of shopping, travelling to and from the ExCel in one of our minibuses or coaches is the best option. With us, you can sit back and relax on your way back home instead of following the crowd to the train station.
Minibus or coach hire transport to London for MCM Comic Con
MET Coaches has been serving social groups in and around Greater London for over 20 years, taking them to a wide variety of conventions and events across London. Our professional drivers are familiar with various routes to London including ExCel London. They will plan your journey, getting you to and from the event safely and on time. Most importantly, you will be extremely comfortable in our minibuses or coaches, even in your cosplay outfit. Those carrying large cosplay props, like swords or other weapons can rest assured as there is more than enough room to store your cosplay props in our minibus safely.
Easy access to London
As we're based in Watford near major roads like the A414 and the M1, we have easy and reliable access to your pick-up location and destination. We provide reliable minibus and coach hire services for people in Hertfordshire, North and West London and parts of Buckinghamshire, Bedfordshire and Berkshire. You can find out more about our service areas here.
Affordable prices
MET Coaches provides minibus and coach hire services at attractive prices. For groups that are outside of London – you'll be surprised at how economical minibus hire is compared to train tickets.
Contact us today
Head over to MCM Comic Con to buy your tickets, then return to MET to hire a minibus for the day/ weekend. For a quote on our services, give us a call on 01923 247765 or use our free Quick Quote Form.
Dates for upcoming MCM Comic Con shows:
Manchester – 27-28 July 2019
Glasgow – 28-29 September 2019
London – 25-27 October 2019