New Coach Arrivals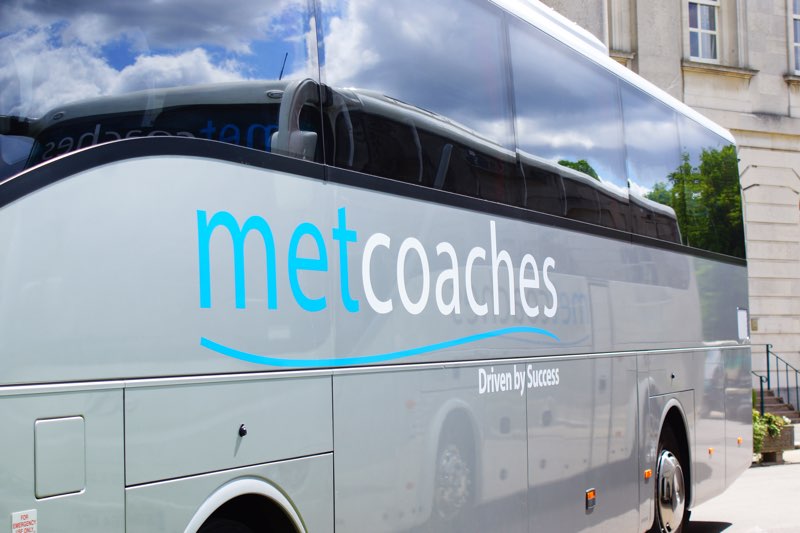 June was a busy month for MET.
June was a special month for MET, as we saw our own special delivery – 4 new luxury coaches. These were two new top of the range Mercedes coaches and Two King Longs. This continues in our tradition of only using the best coaches for our clients.
As usual, Moor Park graciously allowed us to use their stunning facilities to show off our coaches during the photo shoot. You can see the photos from the shoot here. As it turned out the day was a spectacular day for a shoot and the coaches looked fantastic against the Moor Park facade.
Sport, particularly football, runs in our blood at MET. Big Watford supporters and avid supporters of Saracens Rugby, we are focusing some of our efforts in attracting clubs to use our coach services to get their teams to fixtures. Not only that, our coaches make a great way for supporters clubs to get to away matches and not have to worry about public transport or driving themselves there.
Getting 40 or so club members to an away match using MET is a very cost effective form of transport. Why not give us a call and talk through your fixtures for this year or next and we'll show you how cost effective it is.