Royal Ascot Transport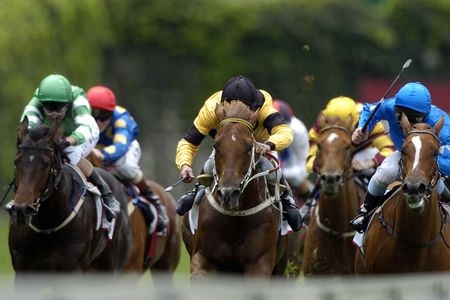 The country's most popular race meeting is almost here for yet another year. Royal Ascot plays host to over 300,000 people in just five days as racegoers descend on 179 acres of Berkshire land in the form of a world renowned racecourse. Ascot Racecourse is visited by over 500,000 racegoers annually, equating for 10% of all UK racegoers and enough people to fill Wembley Stadium five times over. Incredibly, 60% of those visitors come in just five days.
In celebration of this prestigious and very exciting event, we have some interesting facts for you.
'Drink anyone?'
Each year, the royal racegoers manage to gulp down an incredible 51,000 bottles of champagne, 160,000 glasses of Pimms, 131,000 pints of beer and 42,000 bottles of wine. That's enough alcohol to fill a swimming pool – although, it wouldn't be a pleasant swim.
'How big are we talking?'
Ascot, Britain's most popular race meeting, isn't just an event that's popularity is limited by nation. In fact, Ascot is so popular, it is viewed by over 200 countries worldwide. The price money alone far outweighs most racing events on the globe with a staggering £5.5M in prize money to be won.
'We'll just get the bus.'
Being Hertfordshire's best private coach hire company, we'd love for the racegoers to be getting a bus and preferably, one of our busses. Despite the popular demand for our services during the week of the event, some people have other ideas. It's estimated that over 400 helicopters and 1000 limousines decent on Ascot each year and even more people are chauffeur driven. Hats off to them.
'I'm feeling a bit peckish.'
Even Adam Richmond (famous for tackling some of the world's largest dishes in Man v. Food) would find this amount of food impossible. Hosting 300,000 people in 5 days means a lot of hungry people and a huge demand for food to keep the hunger at bay. Vegetarians, look away.
Royal Ascot, according to last year's figures, sold: 5,000 kilos of Salmon (Over 3x as heavy as the average car), 2,900 Lobsters, 3,700 rumps of English lamb, 10,000 Angus Steaks, 2,400 kilos of beef sirloin and 7,000 Cornish and Folkestone crabs.
If we've whet your appetite and are interested in experiencing one of the most anticipated events in Britain's calendar year or you're already attending this prestigious event but need some help with travel, please don't hesitate to get in touch. We'd love to help you plan an unforgettable day out.