Top 3 places to go in May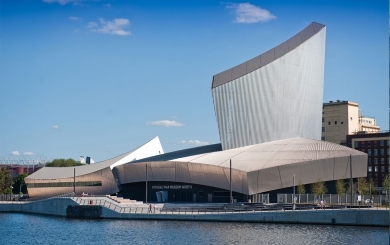 May is a good time to travel. The weather is getting warmer. Tree branches, once bare and lifeless, are now lifting their bright green leaves to the sun. This is the time where you can take advantage of the comfortable temperatures and avoid the storm of visitors in the summer. There are also two bank holidays in May, ideal for organising a day trip for your club members or family members.
Transport is often the number 1 concern when it comes to organising a day trip for a group of people. This is where MET Coaches can help. We provide luxury minibus and coach hire for all events at very attractive prices. From wedding ceremonies to corporate events to school trips, we provide transport for all group sizes and types. This is made possible because we have a fleet of over 30 vehicles with seats ranging from 16 -70. The seats are comfortable and the aisles are spacious – your group will sit back, relax, and enjoy the day out.
The 3 popular places to visit in May are:
Imperial War Museums
There are five branches of the Imperial War Museums – three of them in London, one in Duxford (Cambridgeshire), and the newest one in the Metropolitan Borough of Trafford in Greater Manchester. Why not make it your mission to see all five? The branch in Duxford has more than 200 planes, tanks and boats; while the branch in Manchester focuses on how war affecting people's lives. These world-class museums attract millions of visitors from all around the world annually. They are on your door-step, so seize the opportunity to visit them.
Zoo and Wildlife Park
Where's the biggest zoo in the UK? It's ZSL Whipsnade Zoo located in Dunstable, Bedfordshire. Recently the Queen opened the Centre of Elephant Care there. As visitors, you can now try your hand at a 'jumbo pedicure', practising on a life-size model elephant foot. Another excellent choice is Paradise Wildlife Park, in Broxbourne, Hertfordshire. Paradise is the only place in the UK which is home to all five big cats: jaguars, leopards, snow leopards, tigers and lions. Both places are great for a day out if your club has young members, or if your group focus is to have a fun yet educational trip. We bet you didn't know that Bearded Dragons change the colour of their beard to reflect their emotions, did you?
Seaside
The charming British seaside towns always provide a great day out for club members, particularly if you hire a coach or a minibus and don't have to worry about the logistics. Just go and enjoy yourself. Brighton is always a top choice for our clients. For other options, read this post on 12 of the best British seaside towns for ideas.
Before you go, give us a call on 01923 247765 to discuss how our minibuses or coaches can make your trip run smoothly.
*Image credit goes to the Imperial War Museum North, The Quays, Trafford Wharf Road, Greater Manchester