Top 5 foodie destinations in the UK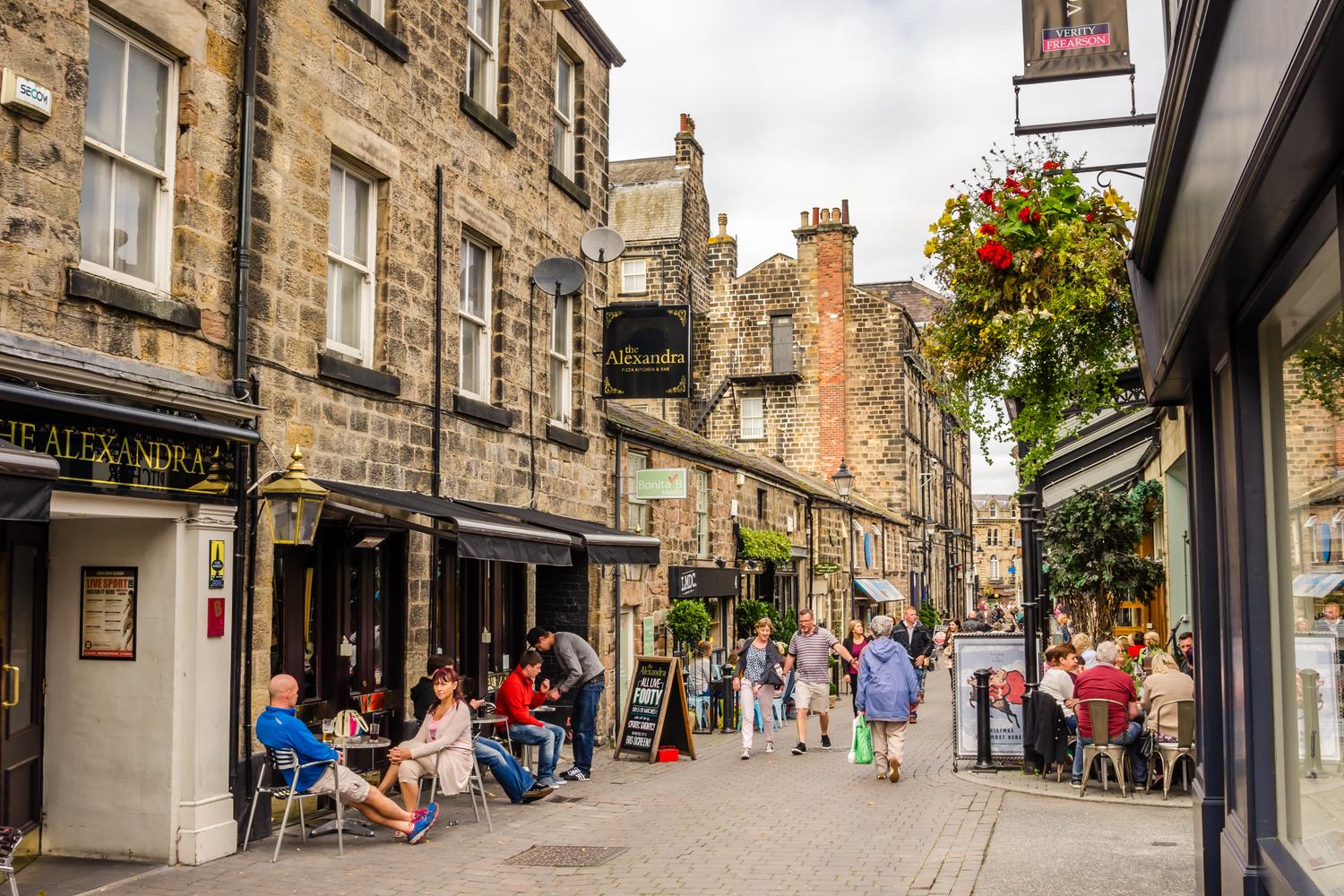 From Padstow in Cornwall to Castle Douglas in Scotland, we list our top 5 foodie destinations in the UK.
By exploring the UK's exciting cities and quaint towns, you will find that the British food scene is an impressive array of world-class restaurants and adored local teashops. There is something for all tastes and preferences – whether you fancy a taste of international flavours or a traditional British dish, the choices are endless.
In this post, we explore our top 5 foodie destinations in the UK. Though the locations may seem distant for some readers, with us on your side, you won't have to worry about how you'll make the journey. In fact, you're guaranteed a relaxed, safe and comfortable trip in the privacy of our luxury minibuses and coaches.
Here are the top 5 foodie destinations in the UK to visit with MET Coaches
1) Harrogate, Yorkshire
Amid the rolling hills of Yorkshire, you'll find Harrogate, a picture-perfect town in the heart of the county, where the charming streets are dotted with numerous English tearooms and restaurants. Betty's Tearoom is a popular location for a smart-casual café dining experience. Here, you can indulge in traditional afternoon-tea and cakes with the option to upgrade your tea to champagne. Best of all, you'll be able to enjoy more than just one glass as we can arrange for one of our lovely drivers to take you there and get you back. If champagne isn't your cup of tea, you could visit one of the many local breweries too. Let us do the driving so you don't have to designate someone as the driver for the day.
2) Padstow, Cornwall
Padstow, a fishing port on Cornwall's north coast, is perfect for seafood lovers. Be sure to check out The Seafood Restaurant, opened in 1975 by English celebrity chef and TV presenter Rick Stein. Since its debut, it has established a strong international reputation for serving up the freshest fish and shellfish dish.
There's also an assortment of restaurants, cafés, bakeries and wineries in Padstow so you're certainly going to be spoilt for choice. Due to the high-quality produce and idyllic location, Padstow makes for an enjoyable foodie destination.
3) Ludlow, Shropshire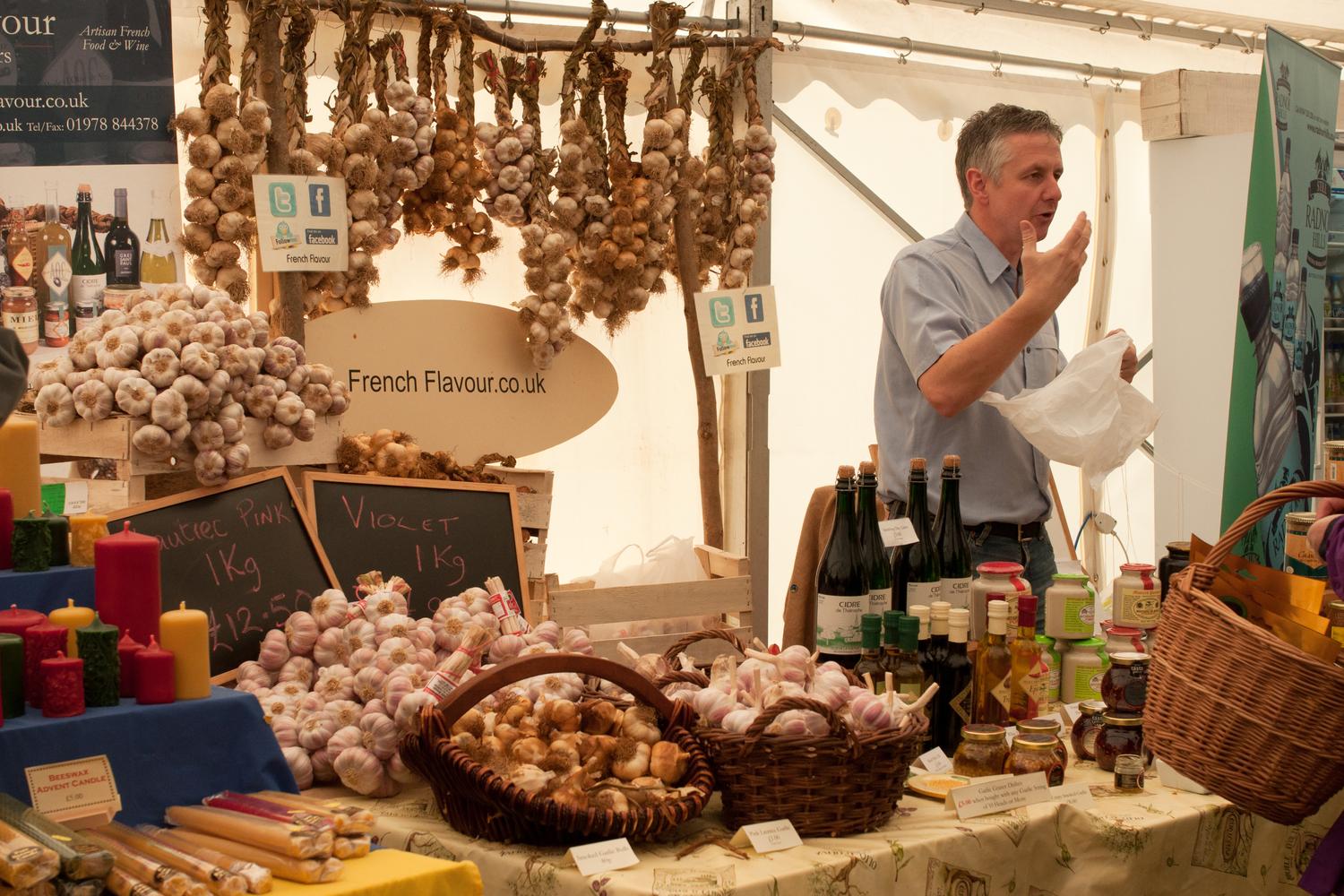 Ludlow is a true gem in the traditional British food scene as it once had the highest concentration of gastronomic recognition outside London, currently with four Michelin starred eateries. Even without these, Ludlow remains a constant source of culinary delight. Ludlow Castle holds the annual Ludlow Food Festival (13-15 September 2019), hosting over 180 handpicked traditional food and drink producers. As the majority of exhibitors are from counties on either side of the Welsh border, you're guaranteed traditional home-grown grub. Ludlow is 150 miles (241km) northwest of Watford, about 3 hours on our minibuses. So give us a call and our drivers will be more than happy to drive you and your group to Ludlow.
4) Castle Douglas, Scotland
Scotland's only designated Food Town is Castle Douglas, which has over 50 independent local businesses dedicated to selling top-quality locally-produced food. With weekly livestock markets attracting visitors from around the world, this historic market town has always been key in the local agricultural and commercial life. Throughout the year, there are numerous events and fairs such as the Castle Douglas Harvest Food Festival (07 September 2019) and the Wine and Gin Fair (23 November 2019).
For transport to Castle Douglas, check out our luxury minibus hire and coach hire services.
5) Whitstable, Kent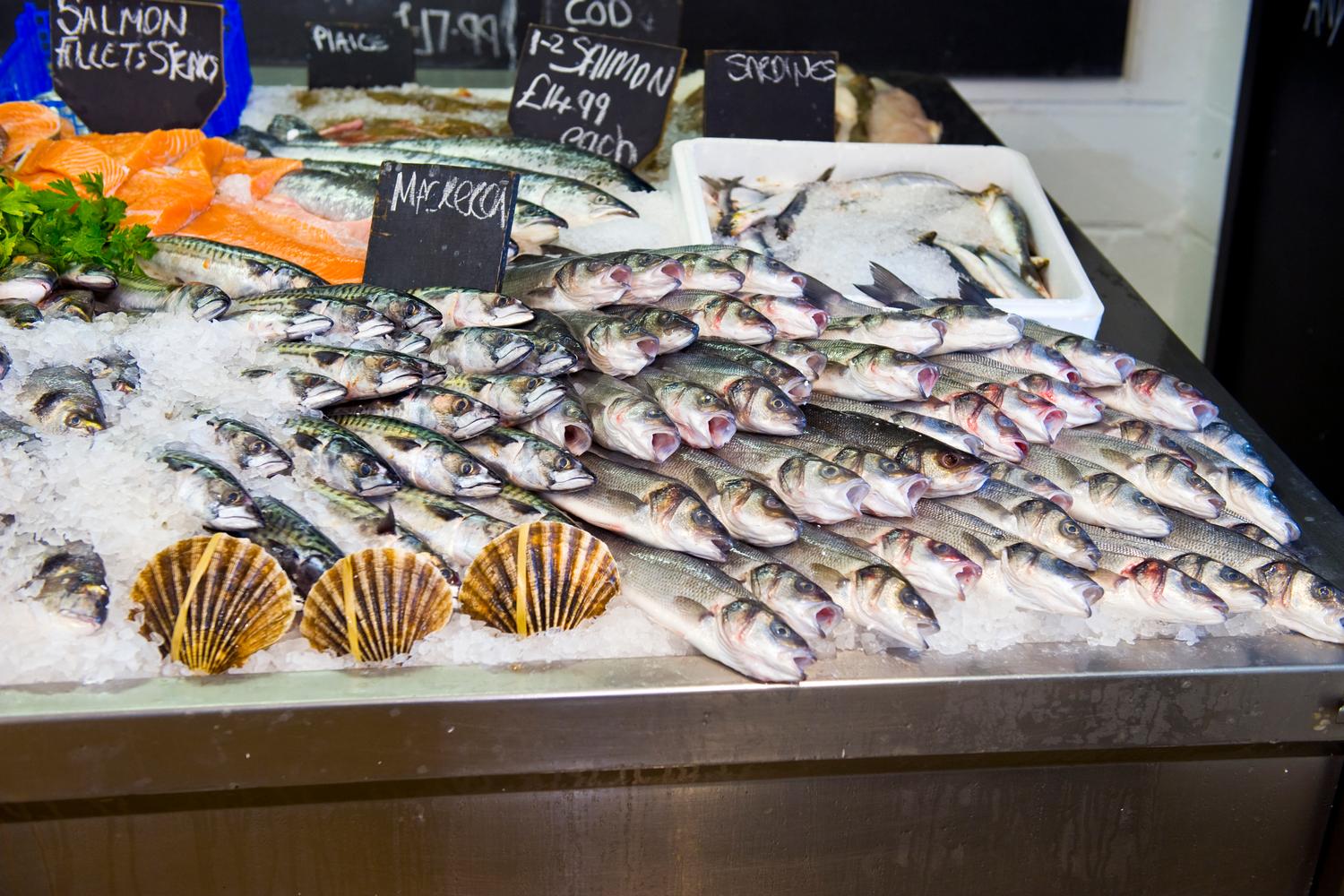 Another seaside town famous for its seafood and fish market is Whitstable in Kent. Native oysters, best between September to April, are the stars of the show. You'll find several quirky seafood shacks along the seafront serving fresh oysters, giving you an opportunity to enjoy an oyster-guzzling experience.
Of course, no trip to the British seaside would be complete without the traditional fish & chips – VC Jones on Harbour Street has been serving up crispy breaded cod and hearty portions of chips since 1962. Apart from food and drink, Whistable Castle, Tankerton Beach and galleries in the town centre are all worthy diversions. If you'd like us to take there, complete our Quick Quote Form.
Contact MET Coaches for transport around the UK
We provide services to businesses, individuals, schools and sports teams in North London, West London, Hertfordshire, Bedfordshire and parts of Buckinghamshire and Berkshire. All you have to do is give us a call on 01923 247765 or complete our Quick Quote Form to learn more about our services.
While you do the feasting, we will take care of the driving. Public transport is the last thing you'd want to endure after a hearty meal – let us save you the trouble!
If you found this interesting, you might also enjoy: