Top things to do in the UK in 2020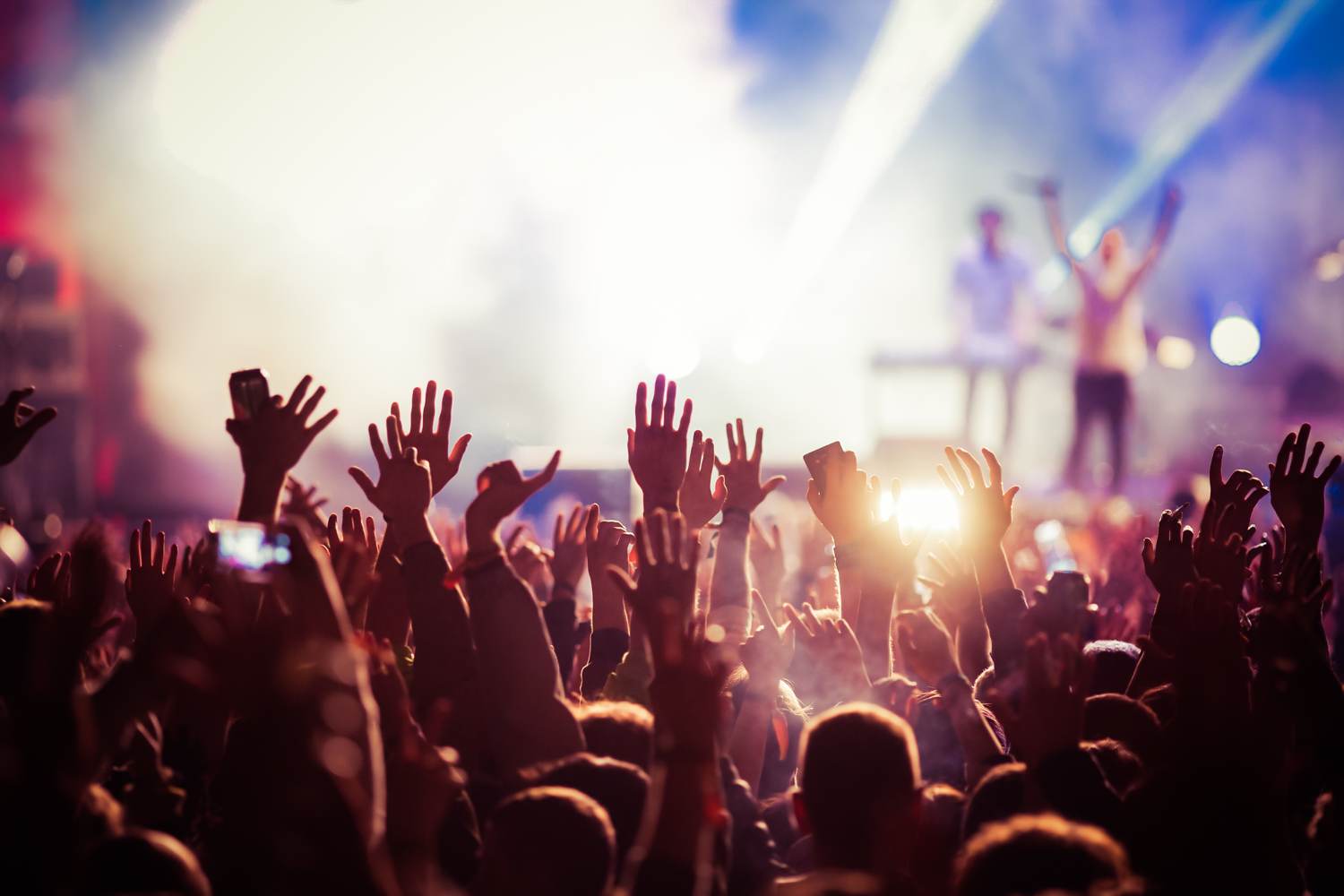 2020 is shaping up to be a year of adventure. With so much on offer, it's hard to know where to begin. But with MET coaches as your transport, you can be sure to arrive on time, in-style and together, wherever you choose to go.
We've rung in the New Year, celebrated another Christmas and enjoyed a myriad of work parties and family dos. Now it's onto pastures new and a whole year of fresh and exciting events.
At MET Coaches, we believe that great journeys make great days out, which is why our transport features the most comfortable seating and the latest safety features. Our luxury fleet ranges from 16-seater minibuses to 70-seater coaches, all ready to take you where you need to go.
For those keen to make the most of what this year has to offer, we have sourced the best things to do in the UK in 2020.
Nation-wide celebrations
Chinese New Year
Celebrate the Year of the Rat in London this year on the 26 January, at one of the biggest Chinese New Year celebrations outside of Asia. The festivities will take place in central London, across the West End, from Shaftsbury Avenue to Trafalgar Square. Foodies should head to Chinatown for a traditional New Year's meal, while entertainment lovers will revel in the colourful Chinese New Year parade that snakes down Charing Cross Road. See huge Chinese dragons and traditional flying lion dances. As evening falls, be sure to head to Trafalgar Square for a show-stopping finale of spectacular pyrotechnic displays and fun-filled stage performances. This event is not to be missed.
Other key Chinese New Year celebrations occur in Manchester (25 – 26 January), with glittering gold dragons and legendary Dragon Parade, Liverpool (24–26 January) and Leeds (TBC).
St Patrick's Day
The Irish really know how to throw a party, and St Patrick's Day is the event to top them all. In London, the biggest shindig is in Trafalgar Square, with a day full of celebration, ceilidh dancing and drinking. Head there on the 15 March for performances from well-known Irish acts, traditional and hearty Irish food and as many pints of Guinness as you can handle. So don your greenest clothes, paint your face with four-leaf clovers and embrace the welcoming Irish festivities. For the liveliest celebrations, catch the St Patrick's Day Parade and be amazed by extravagant floats, Irish dancing groups and marching bands. The procession sets off from Piccadilly at midday and winds its way down to Whitehall past Trafalgar Square. Date TBC.
For some real fun, head to some of the best Irish pubs in London for great atmosphere and proper pints. The Auld Shillelagh was called the 'most authentic Irish pub in the world outside of Ireland' by the Irish Times, and it rings in St Paddy's with hordes of balloons, raucous dancing and plenty of the black stuff. For a more chilled celebration, check out The Cow in Notting Hill; it serves up some lovely Irish gastro food. The Tipperary in Blackfriars is also hot on the list, rumoured to be the first pub outside of Ireland to serve up a pint of Guinness.
Pride
The UK is bursting with Pride events. Pride in London (27 June) is the UK's largest celebration, taking over central London with colourful parties and parades. At night, Soho comes to life with the many bars, pubs and clubs hosting their Pride Celebrations. Brighton Pride (31 July-02 August) is another wildly popular option, with a weekend featuring the famed 'Carnival of Diversity' and the UK's biggest Pride Festival – Pride in the Park. These events can be hectic, and public transport is always packed. With MET as your transport, your driver can get you there stress-free and drop you off at the most efficient points.
Music festivals
The UK is undoubtedly a haven for music lovers, with an amazingly varied musical calendar; and 2020 is no exception. Numerous festivals are happening up and down the country, with Glastonbury (24–28 June), Standon Calling (23–26 July) and Latitude (16–19 July) remaining firm favourites. You may have planned your festival attire, but you may not have considered your transport, so be sure to consider hiring a MET coach or minibus to get the party started. With us, you can easily bring all your bags and tents with you, without having to worry about cramped public transport and parking. Just let us know where you need us to pick you up from and we can handle the rest. Getting into a festival can be tricky, but by planning ahead with MET, you can rest assured that your festival experience will get off to the best start.
Other great events you should consider attending include Celtic Connections (16 Jan – 02 Feb 2020), Gateshead Jazz (20–22 March) and the Cheltenham Jazz Festival (05–10 May).
Food and drink
From afternoon cream teas and Sunday roasts to pasties and beer festivals, the UK is positively bursting delicious and varied cuisine. With MET as your transport, you can be sure to easily get to any foodie destination with ease, with enough room for all your goodies on your return. The Great British Beer Festival (04–08 February) in Birmingham is one such event, packed with beers to delight any ale aficionado. From popular pale brews, to hearty stouts, sour beers and zingy ciders, you'll be sure to find something to tickle your taste buds. For gastronomic heaven, head to Blenheim Palace Food Festival (23–25 May) and experience demonstrations and talks from celebrity and local chefs and over 150 food and drink exhibitions. In June, Regents Park is transformed into a five-day foodie wonderland for the Taste of London event (dates TBC), with some of London's best restaurants gathering to show off their top dishes. Visit for live cooking demonstrations, workshops and over 200 stalls of mouth-watering food and drink.
Sports
The UK is known for having a truly varied and exciting sports calendar. MET Coaches is here to provide you with top quality and reliable coach hire for sporting events. With us, you won't have to worry about busy roads, tricky parking and fees. For horse lovers, a top event on this list must be The Cheltenham Festival (10-13 March), a prestigious and exciting example of professional Jump racing. The 173rd Grand National (02–04 April) will be also be taking place this year at the Aintree Racecourse in Liverpool. Perhaps the most anticipated horse racing event in the calendar is Royal Ascot (16–20 June), with its world-renowned horses, glamour and fine company. MET is experienced in providing coach hire for horse racing events and guarantees to get you there in style and on time, letting you enjoy a glass of champagne stress-free. Our luxury fleet ranges from 16-seater minibuses to 70-seater coaches and allows you and your party to arrive with their glamourous attire intact.
Every rugby fan will be looking forward to the Six Nations (01–14 February) and planning their route to Twickenham – or 'Twickers' as it's affectionately known. Take the stress out of public transport or parking and hire a coach or minibus as your transport. MET is well versed in providing efficient and cost-effective coach hire for rugby events and will get you and your group effortlessly to the game. The same goes for football fans. With the FA cup happening on the 23 May, some may worry about getting there on time. Hiring a MET coach or minibus will take the stress out of the day and allow you and your group to enjoy a fantastic social atmosphere even before you arrive.
Luxury coach and minibus hire for you in 2020
MET is committed to making your year a special one. We want to get you to your most anticipated events so that you can have a hassle-free and enjoyable day. Our fleet of luxury coaches and minibuses have spacious seating, air-con and options for audio-visual entertainment. We provide services to businesses, individuals, groups, clubs and sports teams in North London, West London, Hertfordshire, Bedfordshire and parts of Buckinghamshire and Berkshire. All you need to do is give us a call on 01923 247765 or fill out our handy Quick Quote Form to learn more about our services.
If you found this useful, take a look at: