Coach and minibus transport to the Grand National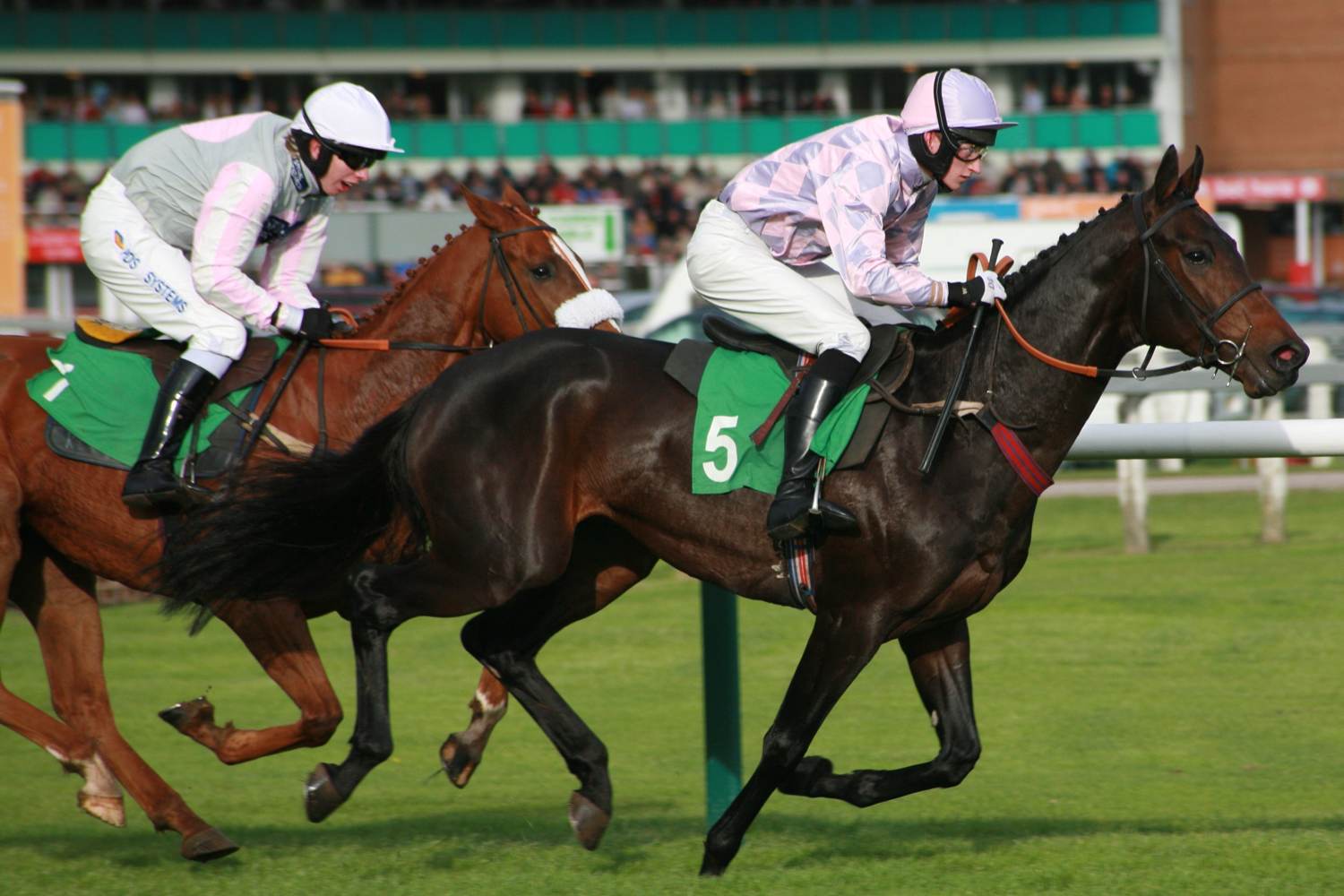 One of the most significant sporting events in the UK, The Grand National is taking place on Saturday, 6 April 2019. Originally called the Grand Liverpool Steeplechase when it first began in 1839 at Aintree Racecourse, it has since then become a prominent social event in British culture. Nowadays, it attracts over 70,000 visitors from across the UK and is watched by millions worldwide.
Despite there not being an official dress code for the Grand National, there is an unspoken 'style' code and smart dress is preferred. At the very least, men will wear a jacket and tie, though some opt for suits. There are a few who go the full works by completing their look with a top hat and tails. For ladies, a stylish outfit with a big hat or a fascinator suitable for a glamorous event is preferred, especially on Ladies' Day. As it's expected for everyone to dress their best, it is important that you arrive at the event in style too.
As fans of horse racing events, we have been driving race lovers to the Grand National in our luxurious coaches and minibuses for over 20 years. We own a fleet of clean and spacious minibuses and coaches – some are equipped with an onboard toilet, audio-visual entertainment, tables and/or a kitchen. With us, you avoid the risk of ruining your outfit on crowded public transport or in cramped cars.
Things to know about the Grand National
Event overview
Grand National Thursday – 04 April
The first day of this 3-day event includes quality Grade One racing, followed by live music and entertainment. Grade One racing consists of the Random Health Foxhunters' Steeple Chase and The Aintree Hurdle.
Ladies Day – 05 April
A long-lasting tradition of the Grand National is Ladies' Day, a celebration of fashion, creativity and individuality that is always held on the second day. Don't worry, our minibuses and coaches are spacious enough for the large, extravagant hats.
Grand National Day – 06 April
The final day of the 3-day event is all about the main race that viewers worldwide have waited for. The races will begin at 13:45 with the Gaskells Handicap Hurdle (Grade 3).
Location
As we're based in Watford, a town in Hertfordshire located on near the M1, we have ideal access to the best route to Liverpool. The Aintree Racecourse is located on the A59 in Liverpool, not far from the M57 and M58 which both link to the M6 and M1. The journey from Watford to Liverpool is roughly 3 hours 40 minutes; from London, it's around 4 hours 15 minutes.
At MET Coaches, we provide coach and minibus hire transportation for people in Hertfordshire, north and west London, Bedfordshire and parts of Berkshire and Buckinghamshire.
Why attend the Grand National?
Whether attending the Grand National has been a family tradition for generations, or it's something you've never done before, there's always a reason to experience this prestigious British sporting and social event.
Corporate hospitality event
For business owners looking to treat their clients or partners to something glamorous, the Grand National is one of the best events to choose. The Jockey Club Aintree Racecourse offers various hospitality packages, an ideal option for those attending the Grand National for corporate hospitality purposes. Most packages include full complimentary bar access, a welcome drink on arrival and a complimentary racecard.
Friends and colleagues
The Grand National is truly the social event for a group of friends and colleagues. Nothing beats a group of best friends dressing their best and having a good time at the races.
While you wait to see the race of the horse you placed a bet on, keep up with the Grand National tradition and treat yourselves to a round (or two) of Pimm's. With us as your transportation, you avoid the typical situation where the driver of the group has to remain sober.
Contact MET Coaches for coach hire to the Grand National
When planning a day as important as this, you want to make sure that everything goes smoothly. With us, you won't have to worry about coordinating everyone's arrival time, deciding on the best route or buying expensive train tickets. Furthermore, if someone in your group drank a little bit too much champagne, you can rest assured that their journey home will be safe and guaranteed.
Transport to Liverpool can be expensive, especially if you're travelling by train. Hiring one of our minibuses or coaches is the more economical option.
With our professional drivers taking you to and back from the event, all you need to think about is whether or not the horse you bet on will win.
Call us on 01923 247765 to hire a MET minibus or coach for the Grand National this April.
If you found this interesting, you might also enjoy:
Note: if you do decide to drink, please do so responsibly.