5 fun ideas for a corporate hospitality event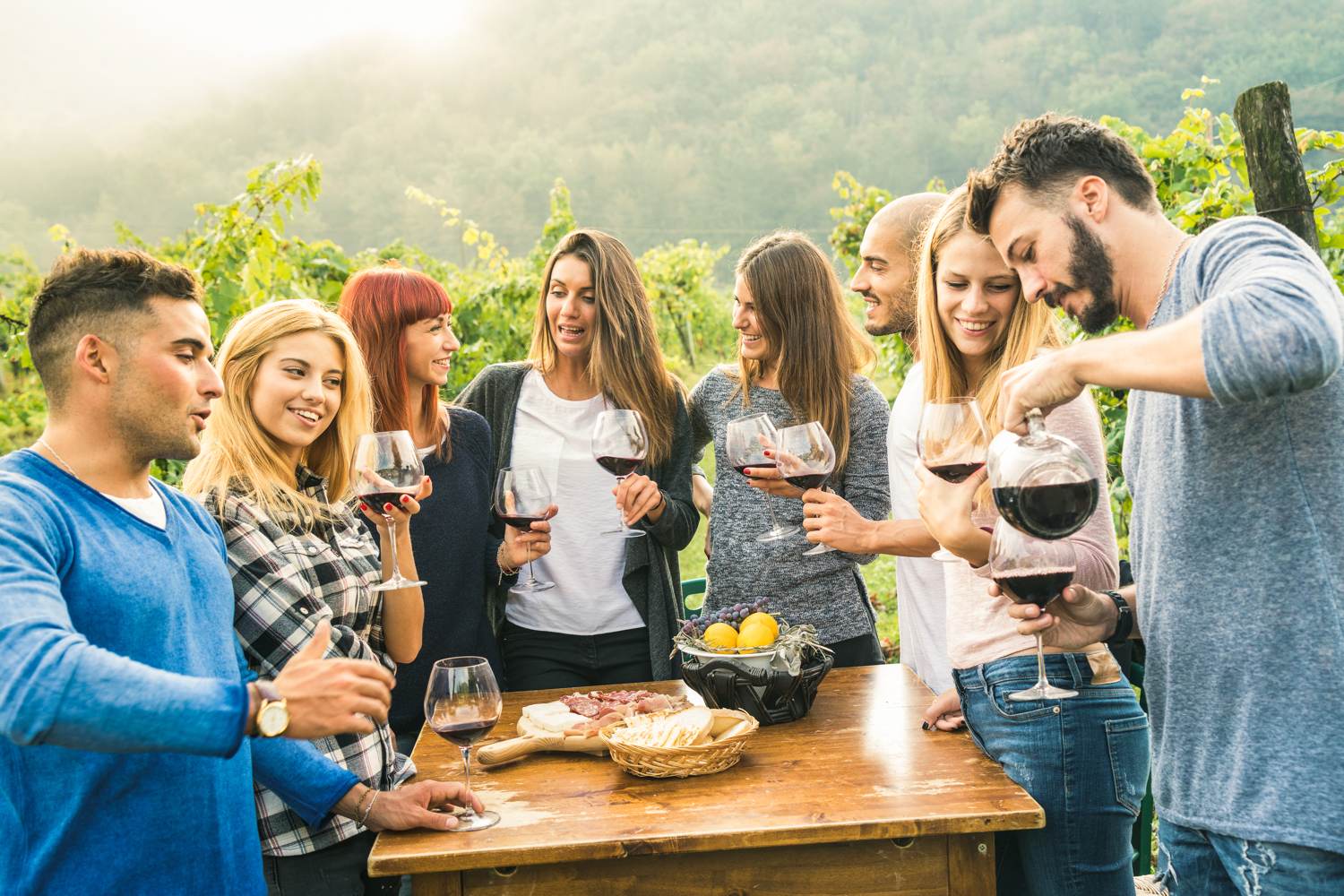 From engaging your prospects to networking with the media, corporate hospitality packages help to reinforce your business image and foster a stronger bond between you and your clients/partners. In London, leading venues offering VIP corporate hospitality packages include the Royal Ascot and The Emirates Stadium. But if you would like to have an out-of-the-box experience, consider these five fun ideas:
An alcohol-infused event
English wines are winning awards and vineyards from Kent to Cornwall are thriving. The rolling hills of Sussex and Kent, in particular, provide a great backdrop to several vineyards which are easily reached from London. If you prefer going north, Brightwell Vineyard near Oxford is also a good choice. As vineyards often open to public during the summer months, timing is key and you are likely to plan the visit many months in advance. Once you have made the reservation, call us to arrange your transport.
Within London, there are several gin distilleries and craft breweries which also host corporate hospitality events.
Take part in teamwork activities
Swap stiff suits for a more flexible outfit as you take part in fun team activities. Team activities are the best way to build rapport and bond with clients as it promotes communication and offers the chance to understand how each other thinks. Some fun teamwork activities include scavenger hunts, escape rooms and labyrinth-puzzles like The Crystal Maze LIVE Experience in London. All of the areas we service around Hertfordshire have escape rooms, scavenger hunts and other teamwork activities for you and your corporate guests to enjoy.
Your guests are likely to be tired after hours of cheering on teammates, solving strange puzzles and taking part in challenging physical activities. They will appreciate the minibus coach hire transport you booked to get them to and from the event location.
Watch a sports match
Take a step back from sports and physical activities by watching them instead. Woo your guests by taking them to a sports event like a Premier League football match or a horse racing event like the Royal Ascot. No spectating event can rival the excitement that comes with watching a rugby or football match live and in person. Many sports stadiums allow you to book a conference room for any meetings you may want to hold before or after the match.
We have over 20 years experience in minibus and coach hire transport for sporting events in the country. We provide reliable transportation for football events, rugby events and horse racing events.
Plan a winter-themed event
For a more wintery corporate hospitality event, start the day by learning how to carve an ice sculptures. In guided lessons that typically last between 1.5 to 4 hours, your guests will work as a team to create an ice sculpture using their own design. If your event is in London, end the day with a delicious meal and refreshingly cold cocktails at the Belowzero Ice Bar. Choose between four private hire rooms to enjoy a set-menu dinner and quirky cocktails. For a unique experience that will truly impress your guests, we recommend the Ice Bar room.
Consider arranging reliable minibus and coach hire transportation for your guests. After an ice-filled day, we're sure they would appreciate a warm journey back home.
Spend an evening in an activity bar
For a more playful hospitality event, consider late-night activity bars in London. Reward loyal clients with an evening of light-hearted fun, delectable cocktails and a range of canapé and dinner menus. Entertainment venues like Bounce (ping-pong bar chain) and Swingers (a bar with two crazy golf lanes) are open until late and offer group packages perfect for group events. Ensure you book at least 48 hours in advance to reserve a table for your group, then contact us for luxury minibus or coach transport to the city.
Consider using activity bars for your next board meeting or presentation with clients. They usually provide conference facilities catered for small business events with clients. Your guests will enjoy playing a game of crazy golf or ping-pong after a serious business event.
Hire a MET minibus or coach for your corporate hospitality event
Planning transport routes for a corporate hospitality event isn't always easy which is why we offer reliable corporate coach hire services. Whether it's to take your guests to a distillery or to carve your own ice sculpture, we'll be there to get everyone to your destination and back again. Our fleet ranges from 16-seater minibuses to a 70-seater coach, and all vehicles feature comfortable leather seats, secure seatbelt and audio-visual entertainment.
Conveniently based in Watford, we have easy access to London, Bedfordshire, Berkshire and other parts of the country via the M1, M4 and M25. Our drivers will arrive early to collect your guests from a designated pick-up point and depart on time, then return them to the same location. Travelling with us means everyone can journey together in comfort and arrive on time.
Call our team on 01923 247765 today for more information on our corporate coach hire services. You can also our quick quote form for an insight into our competitively-priced minibus and coach hire services.
Also take a look at: