Visiting the UK's World Heritage Sites: The City of Liverpool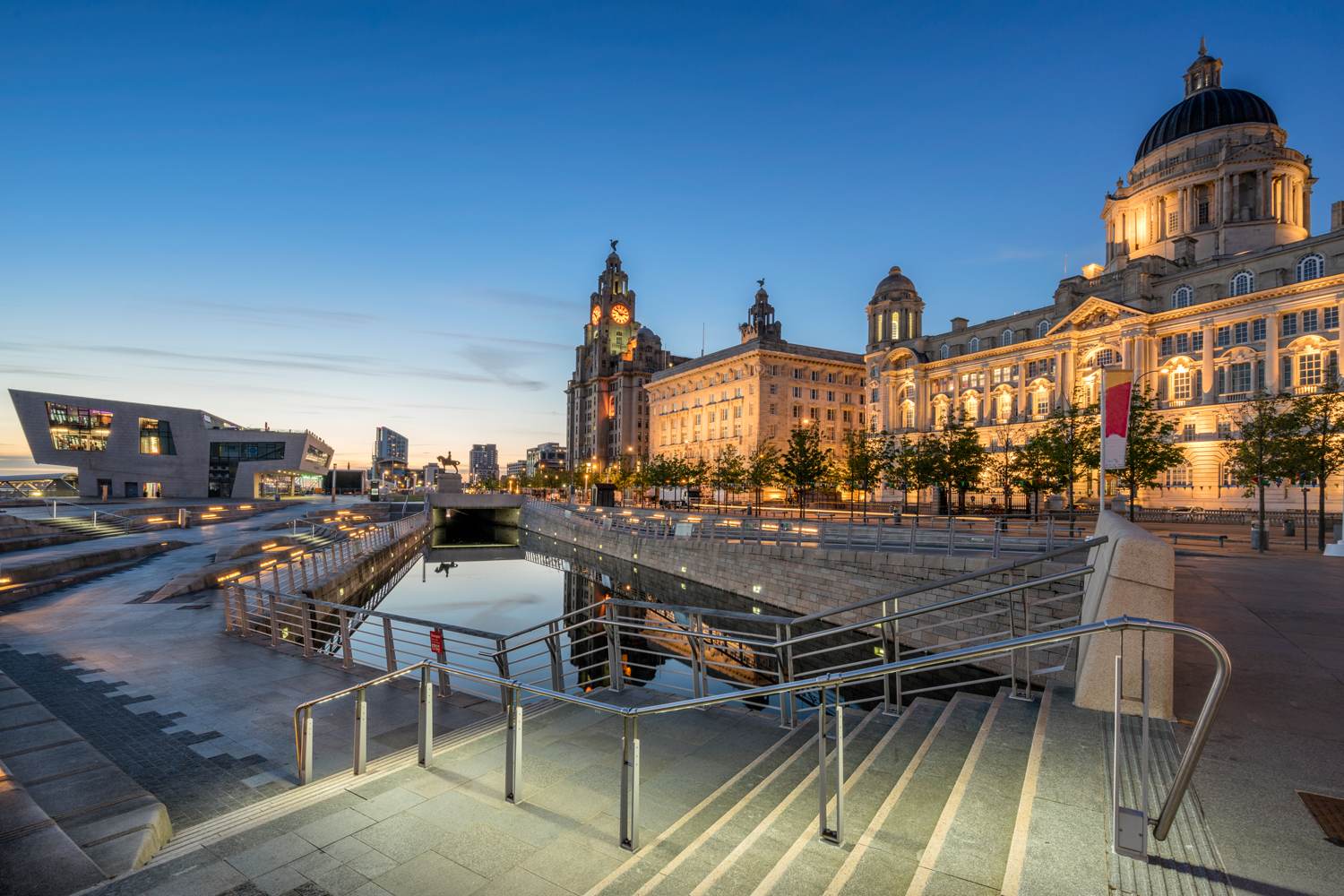 Liverpool, one of Europe's Capitals of Culture, is eagerly waiting for you to explore its streets with your friends. As the birthplace of world-famous rock band The Beatles, hundreds of people visit this maritime city each year to learn more about its fascinating history, gothic structures, and unique culture. Consider booking one of our minibuses to take you to the north for a fun-filled day.
What to do in Liverpool
Liverpool is home to some of the best sights and attractions in the UK, most of which can be seen via walking tours of the city. BeatleGuide operator Jackie Spencer can give you a tour of Liverpool's history and The Beatles. RIBA North facilitates walking tours to view Liverpool's elaborate architecture, and SANDEMANs Free Tour of Liverpool provides visitors with an extensive history of the city, and its most famous locations and monuments.
As Liverpool is home to both Everton F.C. and Liverpool F.C., attending a Premier League football match is definitely a must if you have the time. Consider hiring one of our minibuses or coaches to take you to their next match.
For a more relaxed day, take your pick of one of many fun and educational museums in Liverpool. There's a vast array of museums for you to visit, such as the Lady Lever Art Gallery, The Beatles Story Museum, the World Museum, and Tate Liverpool. For a different view of history, think about visiting the Liverpool Cathedral to take in the architecture and learn about its history.
Exploring an entire city in a day can work up a serious appetite. You and your group can stop at any cafe, bistro or restaurant during the day and experience Liverpool's rapidly growing food scene. Whether it's Indian street-food or Rosa's Thai restaurant, you're sure to leave satisfied. Once you've refuelled after a long day and ready to return home, our drivers will be waiting at the drop-off point to take you home. Our luxury minibuses and coaches are comfortable enough for you to take a satisfying and much-needed nap on your way home after a day of exploring.
Why choose MET Coaches?
We want our customers to be happy with the service we provide, which is why we make sure that everything we have and do is of value to you.
Our minibuses and coaches are fitted with comfortable seats and spacious aisles to make your journey as relaxing as possible. Our vehicles also have audio-visual entertainment systems, so your trip with us is as enjoyable as possible. The MET fleet ranges from 16-seat minibuses to 70-seat executive coaches, so you don't have to worry about group size. You can rely on us for the day instead of paying for a taxi or train tickets or waiting for public transport.
We provide reliable minibus and coach hire services for most of north London, west London, Hertfordshire and more. For those who want to visit Liverpool for a day of exploring, get in touch with us today on 01923 247765, or use our quick quote form to request a quote for free.
Book now for a chance to win a festive hamper!
This Christmas season, we're giving away a festive hamper to one lucky customer. To enter, book your MET Coaches minibus or coach before 20 December, and you'll automatically be entered to win. The winner will be picked on 21 December and notified via email.
If you enjoyed this, you might also like: