London Craft Beer festival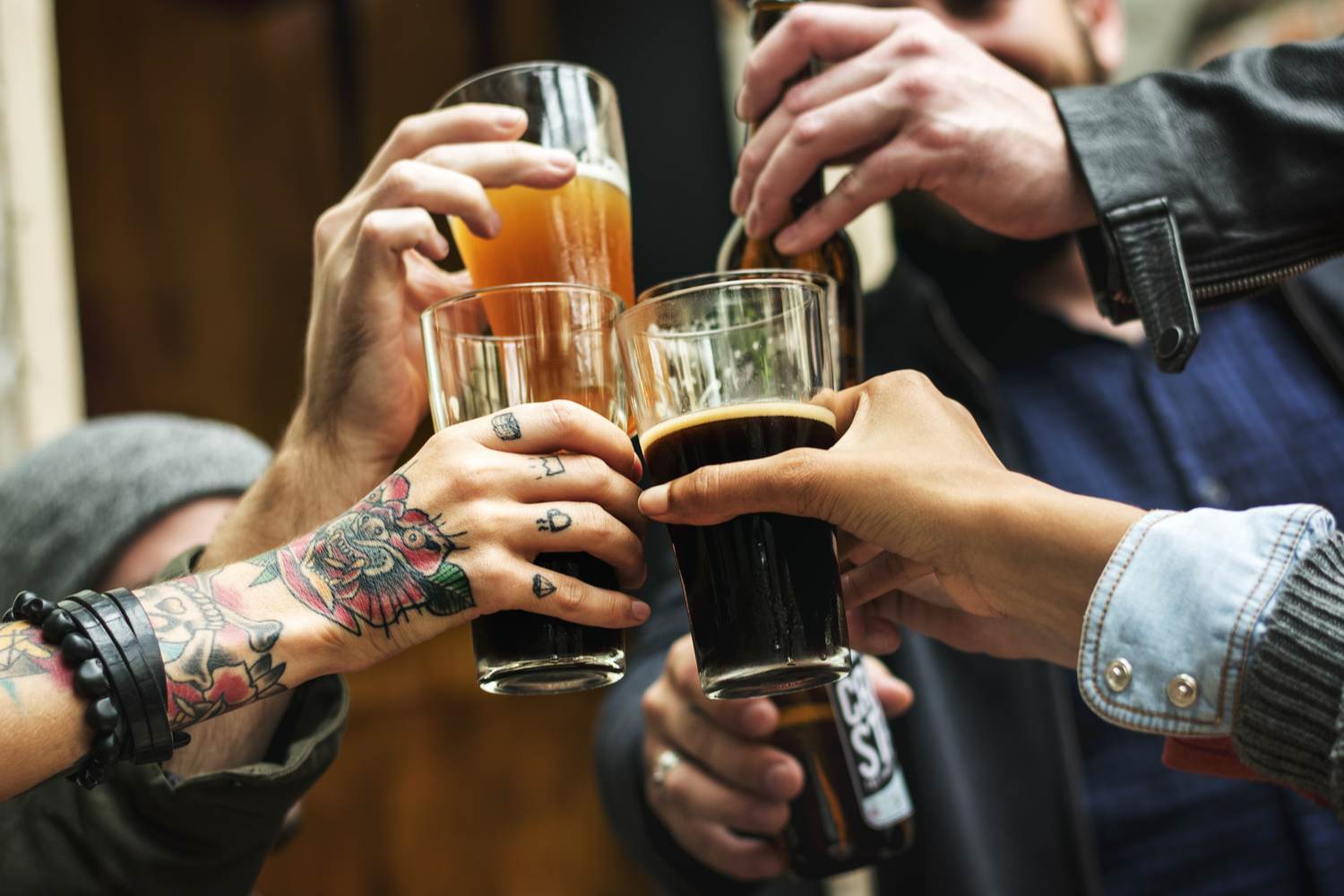 Nothing is more refreshing than drinking quality craft beer on a summer's day, surrounded by fellow craft beer lovers.
From 09-11 August 2019, Tobacco Dock will host the annual London Craft Beer Festival. Whether you're a long-time fan of craft beer or you're new to the hipster beer scene, the London Craft Beer Festival is the event of the year for those who love a refreshing beer in the summertime.
In this post, we provide an overview of things to see and do at the London Craft Beer Festival.
What to see and do at the London Craft Beer Festival
Stop by at the Vaults and breweries
With over 90 breweries from around the world gathering in London to give you a taste of their craft beer, it'll be near impossible to try them all in the space of three days. If you're at a loss when you're there, we recommend starting with the breweries in The Vaults, a place where a select few groups each have a vault dedicated to their brew of craft beer. Breweries at the Vaults include The Five Points Brewing Company, BrewDog, Salt Beer Factory and Brew York.
Listen to great music
Like all great beer festivals, you can expect a great line-up of artists, bands, and DJs while you indulge in craft beers. Acts include Alexis Taylor, Zombie Disco Squad, Selassie TBC, a DJ set from Friendly Fires and more.
On the topic of music, if you choose the right vehicle, you will get to travel in a coach that has fantastic audio-visual entertainment. Play that funky music and get into the festival mood even before you reach the venue.
Eat delicious food
The London Craft Beer Festival will have some of the finest food from London's best restaurants and street food producers waiting to fill your bellies. You can expect food and drinks from the Palomar Restaurant, Berber & Q, Hoppers Club Mexicana, Big Apple Hot Dog and more.
Don't worry about overindulging on the food and drink available. Once you've had your fill for the day, you can sit back and relax in our luxury minibuses and coaches on your journey home.
Travel with MET Coaches to the London Craft Beer Festival
MET Coaches provides luxury coach hire and minibus hire services to anywhere in the UK for any group size. Whether it's a fun day out with beer-loving friends or a corporate hospitality trip for potential clients/business partners, you won't go wrong with hiring MET Coaches to take you to the London Craft Beer Festival.
With us, you can avoid appointing a reluctant designated driver or navigating the busy public transport. Hiring a minibus or coach also means you and your group can all travel together in comfort. Furthermore, as the event is during the middle of summer, you will appreciate the air conditioning in all of our vehicles. Our aim is to make your journey easier and more enjoyable.
So, raise a glass this summer! Make the most of the warm weather and summer events with MET Coaches as your transport.
Tickets to the London Craft Beer Festival are selling out fast, so it's vital that you grab a few as soon as possible. Once you do, you can contact us on 01923 247765 or complete our Quick Quote Form to hire a luxury minibus or coach to get you to the event.
If you found this interesting, you might also enjoy: