Luxury coach hire for a summer wedding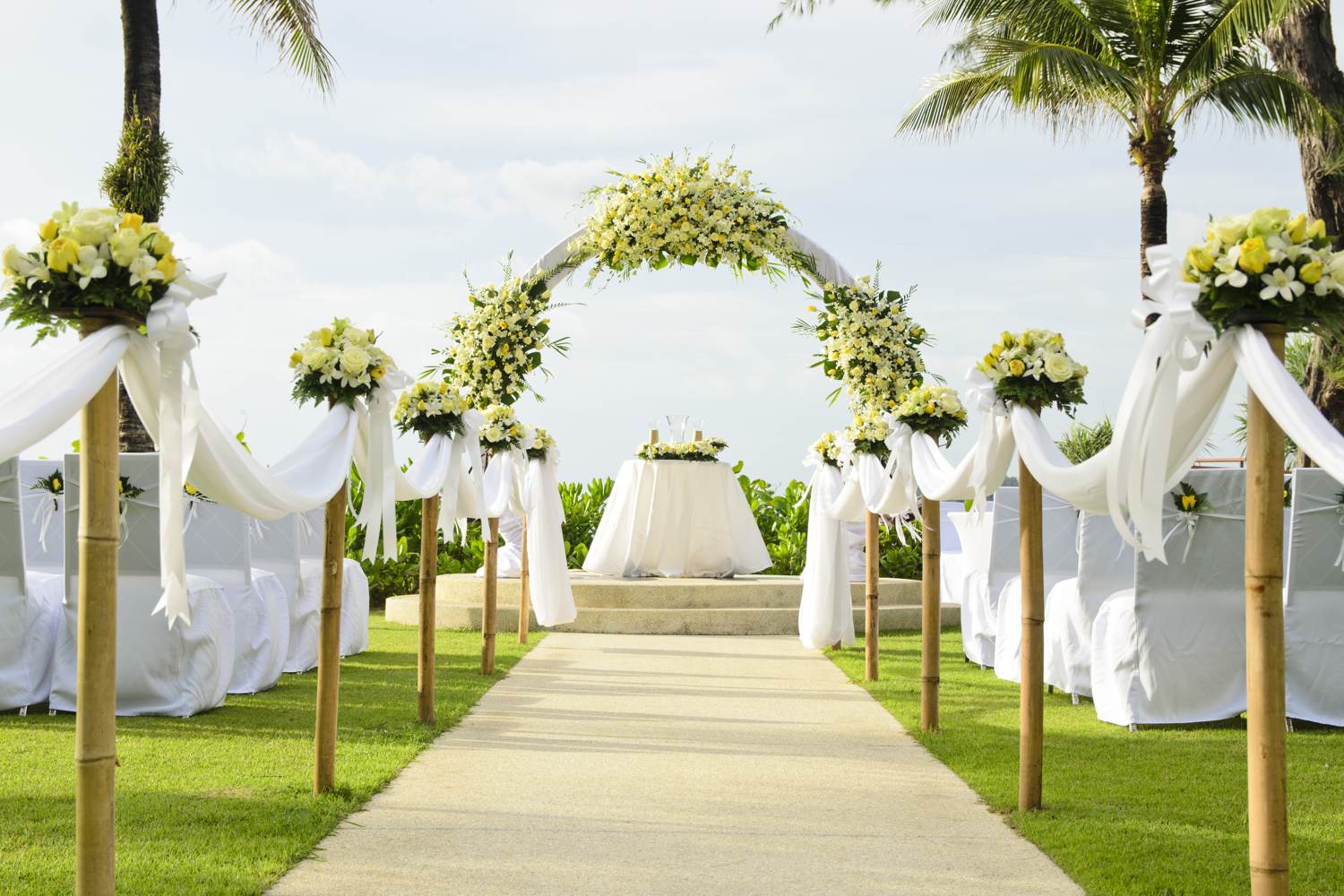 With flowers in full bloom and gorgeous sunshine, it's no wonder that summer is the UK's wedding season.
A day characterised by sunny, clear skies and love, for many people, a summer wedding is a dream come true. It's also a day that needs to go perfectly.
A lot of planning is required for a summer wedding to be as perfect as possible. The weather needs to be fantastic, the venue(s) should look stunning and most importantly, your guests must be able to get from the ceremony to the reception with ease and on time.
While we can't decorate the venue on your behalf, MET Coaches can provide luxury minibus and coach hire services for your summer wedding. In this post, we highlight considerations that need to be made for a summer wedding and how we can help make your wedding day perfect.
Luxury coach and minibus hire for a summer wedding
Many couples hope to get married on a beautiful, sun-soaked day, but it's easy for the summer heat to become unbearable. Travelling from the ceremony venue to the reception can be uncomfortable for your guests. Cars can get cramped and stuffy, and public transport (especially in London) typically don't have air conditioning to keep passengers cool.
You can avoid these issues and keep everyone happy by considering the following.
Choose the right venue – no one likes feeling cramped, especially on a hot day. Make sure you choose a wedding venue that is spacious enough for everyone to manoeuvre easily and offers heat relief. When you first visit the venue, remember to ask about possible AC systems or fans and whether you can easily open any windows.
Protect your guests – if you plan to have an outdoor ceremony, ensure you and your guests have some protection from the sunlight and heat. Guests aren't likely to be in the mood to party and celebrate when heat from the sun is at its strongest. Consider wedding tents or marquees. If you can't provide marquees or gazebos, avoid outdoor ceremonies around midday as that's when the sun's UV rays and heat are at its strongest.
Serve cooling refreshments – it's important to remain hydrated during summer, so be sure to provide cooling refreshments during the day. While frozen cocktails and ice-cold beers sound refreshing, it's vital that water is also available. Drinking alcohol in the summer increases the chances of heat stroke.
Hire a MET minibus or coach for transport – on an ideal wedding day, everyone – including the happy couple – will arrive at each venue on time and in a good mood. With our wedding minibus and coach hire services, we'll ensure everyone arrives on time so this special day can run smoothly. Best of all, having everyone travel together gives them a chance to socialise and get to know people they may not have met before.
Here at MET Coaches, we take hot summers into consideration when choosing which vehicles to include in our fleet. That's why all of our coaches have AC as well as spacious aisles and plenty of leg room to make sure you never feel cramped on your journey.
Of course, we would never forget about the happy couple. If you and your wedding party want to travel separately from your guests, our luxury minibuses are just for you. MET luxury minibuses are also equipped with AC systems to keep you cool on your special day. Spacious aisles and ample legroom ensure your comfort on the way and our audio-visual entertainment systems will set a positive mood.
Luxury coach and minibus hire just for you
We're committed to making your special day a success. Our wedding coach hire services are designed to make your wedding day go as smoothly as possible.
With us on your side, you won't have to worry about guests being late and wondering if they know how to get to the next venue. Our team will plan the best route for the day so everything can run smoothly.
For more information on our luxury wedding minibus and coach hire services, call us on 01923 247765. Alternatively, you can contact us via our Quick Quote Form.
If you found this interesting, you might also enjoy: