Top 8 spookiest places to visit in the UK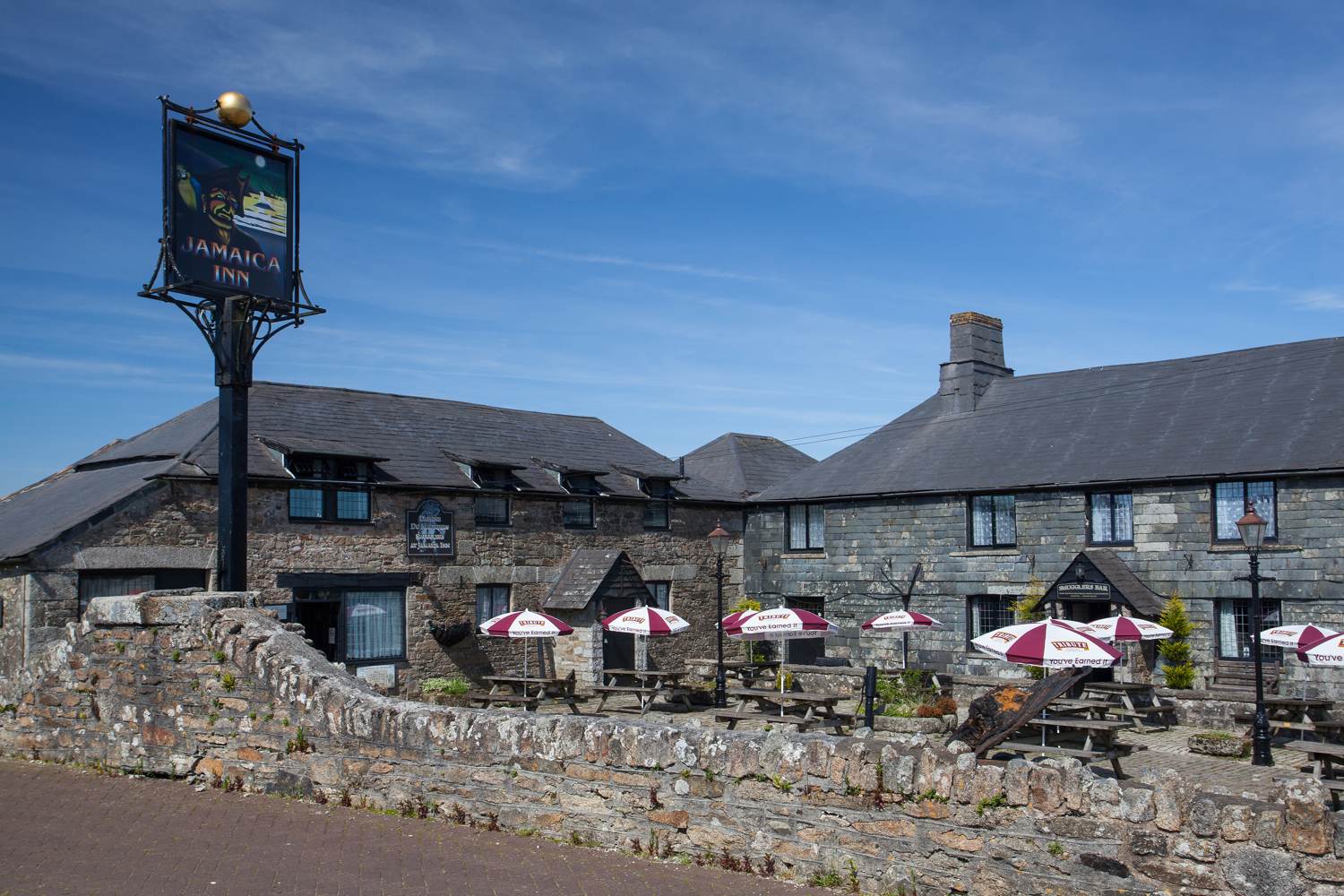 Halloween is coming up and keeping with the theme, we've compiled a list of the spookiest places in the UK for you to visit – that's if you dare to take a trip.
If you think that you've outgrown trick or treating, don't worry, there's still a lot you can do with your friends to celebrate this Halloween. Take a tour of haunted spots around the UK – that's if you aren't too easily spooked of course!
In this post, we'll be exploring our recommended top eight spookiest places to visit. Our drivers will happily get you there but we'll leave the exploring down to you and your group.
Hampton Court Palace, London
First on our list is Hampton Court Palace. At over 500 years old, the palace is said to be home to a variety of ghostly inhabitants. Two of Henry VIII's wives – Catherine Howard, dubbed 'the screaming queen' and Jane Seymour 'spotted carrying a candle' – are said to haunt the halls. Yikes! If you're sceptical, there's actual CCTV footage from 2003 on www.hrp.org.uk that shows a ghostly figure caught on camera. If you'd like to catch a glimpse of the ghost in person, ghost tours are available to book on the Hampton Court palace site.
Ham House, Surrey
Next up is Ham House in Surrey. While the name sounds 'ham-less' enough (get it?), this is believed to be one of the most haunted houses in Britain. Visitors have reported experiencing "cold spots, the sound of footsteps and the inexplicable scent of roses". A woman in black, believed to be Duchess of Lauderdale Elizabeth Murray, is said to have been seen on the stairs. Elizabeth isn't alone in the haunting of Ham House. In total, there are argued to be up to 15 different ghosts at Ham House.
Family tours run from 26 October to 03 September 2019 and evening tours (recommended age 16+) from 21 to 25 October 2019 and 04 to 08 November 2019.
The Jamaica Inn, Cornwall
This one is not for the faint-hearted. If you're brave of heart, book a room at The Jamaica Inn for a spooky getaway. Featured in the TV series 'Most Haunted', The Jamaica Inn may be the real deal. What's more, it also housed an in-depth investigation by the British Paranormal Association and is currently open for ghost hunters and investigators. Over the years, many people have reported strange incidents occurring at night.
With a restaurant, bar and even a museum, the Jamaica Inn will offer the ultimate experience. If the journey is what worries you (not the ghosts), we can take care of that. One of our lovely drivers can drive you there in the comfort and safety of our luxury minibuses or coaches. However, we can't promise that you'll be feeling the same once you reach the destination!
Chanctonbury Ring, West Sussex
Chanctonbury is reputed to be one of the most haunted locations in South Downs – an area which itself is said to be home to more fairies and ghosts than anywhere else in West and East Sussex. The circle of beech trees are said to lie on the remains of a Bronze and Iron age fort, as well as a Roman temple. Locals have reported ghostly spectres among the trees, and there is even a folklore rumour stating that the Devil will appear if you walk around the ring seven times (anti-clockwise). Witchcraft and UFO activity have also been sighted.
The Tower of London, London
Unsurprisingly, the Tower of London's history is just as sinister as its appearance. Now a World Heritage Site, it was once the site of frequent and bloody executions, torture and imprisonment. Many royals were once imprisoned here, including Lady Jane Grey and Anne Boleyn. Spooky claims from visitors include sightings of monks, beefeaters and even 'white ladies'. This tower has a dark history; enter at your own risk!
South Bridge Vaults, Edinburgh
Hidden beneath one of Edinburgh's busiest streets lies a network of over a hundred subterranean storage chambers and tunnels. In the late eighteenth century, the empty chambers became an infamous red-light district, home to many illegal brothels and pubs. It's said that Burke and Hare, the notorious serial killers of 1828 would hunt for their victims here, then viciously murder them to sell their body parts to anatomist Robert Knox. The ghosts of the victims, as well as those who lived and died in the vaults, are said to haunt these chambers. Ghost tours now operate within in the tunnels, allowing visitors to hunt for spirits. There is even the rumour of a demon trapped within a stone circle, waiting to be freed.
Armley Mills, West Yorkshire
There have been many reports of paranormal activity at Armley Mills over the years. Due to the terrible working conditions at what was once the world's biggest woollen mill, deaths by illness and accidents were prevalent here. Apparitions of a Victorian woman searching for a lost child have been seen as well as a gentleman wearing a top hat and cape. Ghost hunts are offered at this mill but beware – there's said to be a poltergeist throwing cotton bobbins at visitors!
The Ancient Ram Inn, Wotton-under-Edge, Gloucestershire
Some call this inn the most haunted building in Britain due to the many eerie tales and ghostly sightings. A popular ghost story is of a witch burnt at the stake. It's said that the night before her execution, the witch stayed in one of the inn's rooms, now known as 'The Witch's Room'. Past owner John Humphries claimed that he found evidence of satanic worship – two skeletons of children beneath the staircase and broken daggers among the remains. Until his death he claimed spirits within the house tormented him. We're not sure if we'd be brave enough to spend a night here, but if you are, hats off to you! What we can do is provide you and your group with reliable minibus and coach transportation.
Explore the UK's spookiest spots with MET Coaches
All you need to do now is choose which place tingles your spine the most. Once you booked your tickets, contact us for luxury minibus hire or coach hire services. Our lovely drivers will happily drive you to your chosen destination.
With many different coaches and minibuses available (seating between 19 and 70 people), we definitely have a vehicle that will fit your brave party of ghost hunters.
To find out more about how MET Coaches can get you to your destination, call us today on 01923 247765 or complete our Quick Quote Form.
If you found this interesting, you might also enjoy: