Visiting the UK's world heritage sites: Stonehenge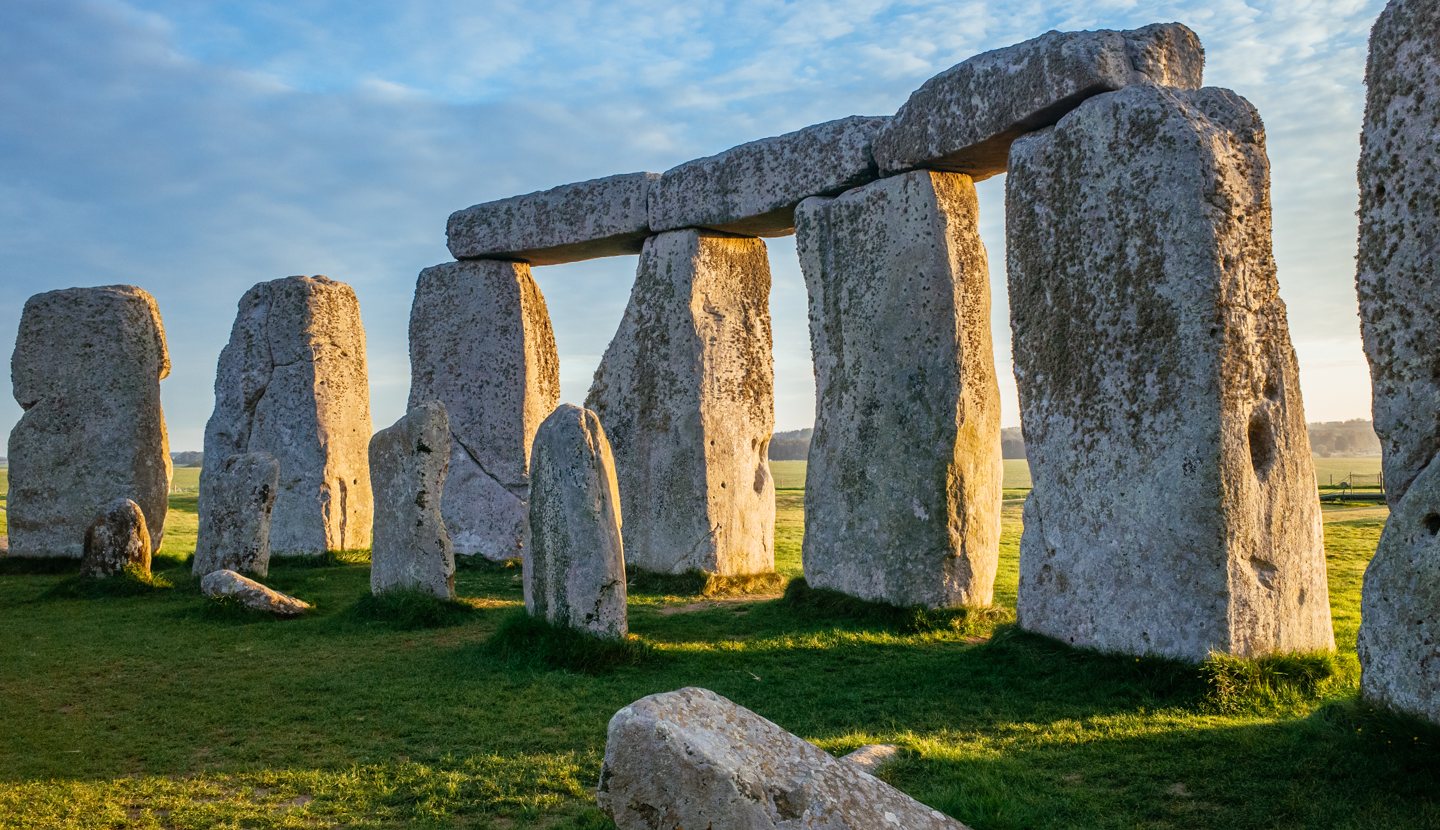 Located in Wiltshire, England, and dating from between 3,000BCE and 2,000BCE, Stonehenge is one of the UK's most recognisable sites. The ring of standing stones attracts thousands of visitors a year, and its impressive structure and mystic history continues to showcase the spectacular power of prehistoric architecture.
Why visit Stonehenge
Embrace the mystery of Stonehenge
Visiting Stonehenge is a unique and worthwhile experience. As it was built in a time before written records, many myths surround its function and assembly. Ancient human bones have been discovered at the site, suggesting that Stonehenge may have been used as a burial site. Furthermore, the stones themselves seem to have been deliberately aligned to the sunset of the winter solstice and the sunrise of the summer solstice, which implies it could have been a spiritual site.
There are also no clear indications as to how the stones were placed in their respective positions. Recent discoveries by archaeologists suggest that a giant glacier chiselled off the blocks and transported them around 160km in the direction of Stonehenge, with humans dragging them toward their current location. However, how the site was constructed remains a mystery. Each stone weighs an average of 25 tons, and the site was built in an era that lacked the necessary construction tools. Over the years, this has added to the mysticism surrounding Stonehenge and is what draws visitors to the spectacular stone structure every year.
School trips to Stonehenge
One of the best methods to encourage learning is to teach pupils in a fun and interactive manner. From lessons on Neolithic life at Stonehenge to the business of heritage and tourism, Stonehenge offers a range of engaging cross-curricular activities for students of any age. Once you arrive at the historical site, you can start the Discovery Visit experience led by one of their experts.
Be sure to book one of our executive coaches to get to Stonehenge. Our experienced drivers are DBS-checked and our comfortable coaches receive regular maintenance, so you know your students will have a safe journey.
MET Coaches can take you to Stonehenge
To view this eye-opening UNESCO site for yourself, contact us for minibus or coach transport to Stonehenge. Our excellent drivers will take care of everything, from pick-up to drop-off, so you can enjoy your day out stress-free. Our drivers will also wait for you in the same place, making it easy for you to get back to the coach for your return journey.
We offer a range of vehicles to cater to the specific needs of your group. Your journey should be just as enjoyable as your destination, and with us you can reach that destination in the warmth and comfort of our luxury minibuses and coaches.
For a hassle-free journey to one of the UK's most impressive historical monuments, contact MET Coaches on 01923 247765 today! Alternatively, use our quick quote form to request a quote for free.
If you enjoyed this, you might also like: