Visiting the UKs World Heritage Sites: The City of Bath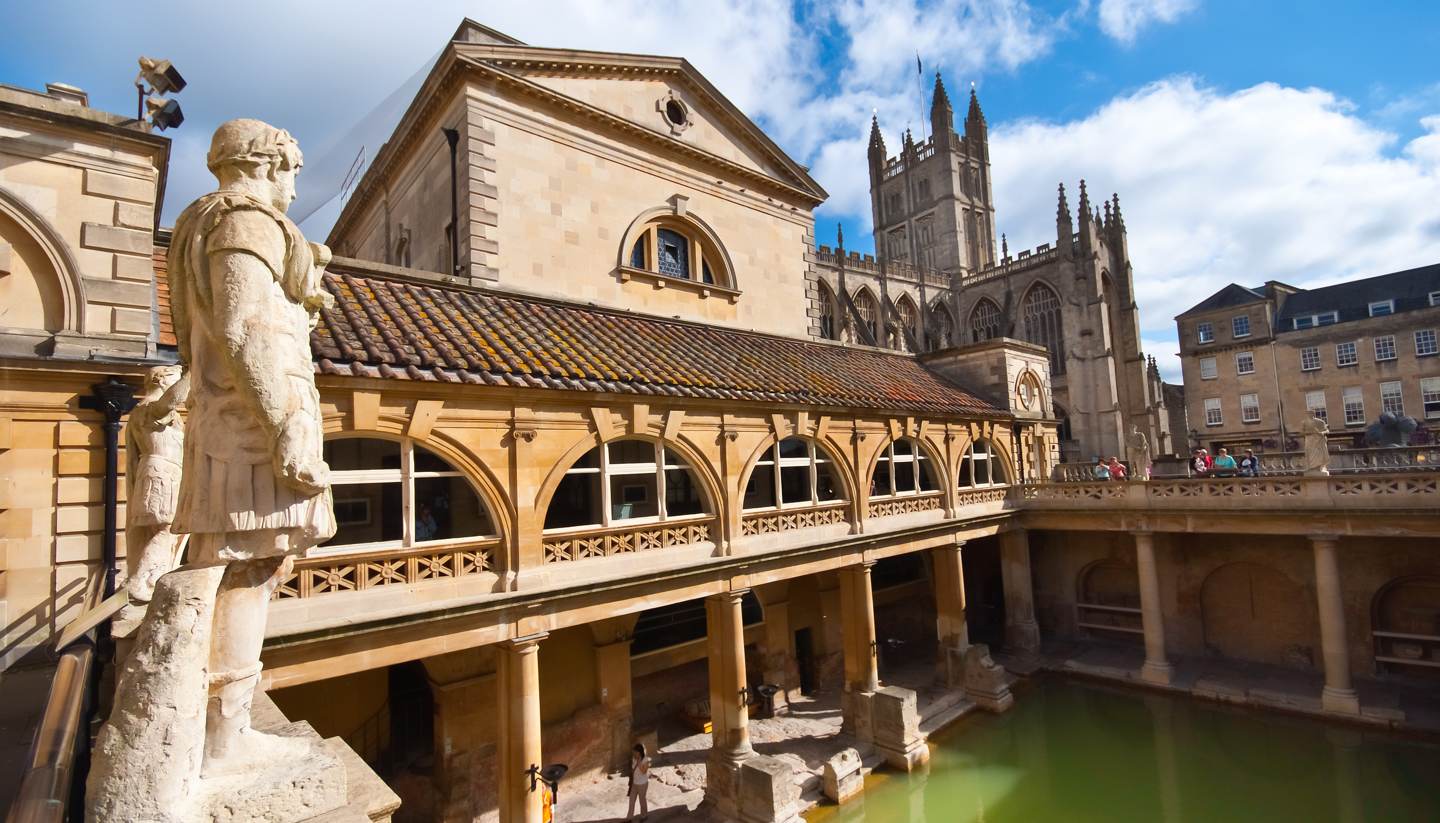 Bath is the largest city in Somerset and its historical Roman connection has led it to being a World Heritage Site since 1987. The city became a spa in AD 60 when the Romans built baths over the natural springs. These buildings have since attracted hundreds of tourists a year, who flock to the picturesque city every year to see the archaeological sites and to marvel at their stunning architecture.
Why visit Bath?
In addition to its famous Roman baths, the city of Bath has fascinating museums and incredible architecture. The city is home to the Victoria Art Gallery, where you can see a range of British oil paintings dating from the 17th century, and the Holburne Museum, which contains a special collection of over 4000 objects, paintings, and books. There's also Bath Abbey, which was founded in the 7th century and continues to cut an elegant shape in Bath's city skyline. As well as all this, Bath also hosts many festivals paying homage to everything from film and literature, to beer and chillies. Take a look at the Visit Bath website to find out what's on when you visit.
The popular author, Jane Austen, lived and wrote in Bath from 1801. She even set two of her novels, Northanger Abbey and Persuasion, in the historical city! You can visit the Jane Austen Centre to learn more about her life and the impact she had in Georgian England.
Bath buns are large, round, sweet rolls made from a milk-based dough. References to these delicious treats date from 1763, and Jane Austen is known to have been a fan. Wherever you go in Bath, you'll be able to find cute cafes selling decadent Bath buns alongside fragrant pots of tea – a much welcome treat after a full day of exploring the city.
Why choose MET?
MET Coaches can help you get organised by driving you to Bath, waiting for you to explore the city, and then driving you home again. Our drivers will take care of all the transport stress so you can spend more time enjoying your day out.
We have a complete range of vehicles available that can cater to all your needs. If you'd like to visit Bath with a smaller group, you can hire one of our minibuses, which can seat up to 19 people. Or perhaps you'd like to plan a visit with a larger group. If so, our luxury coaches are perfect for up to 57 people and our executive coaches for up to 70 people. Whatever you choose, you can be sure that you'll receive the best service.
So whether you're interested in Roman history, you're an Austen fan, or you just like a good Bath bun, the city of Bath has much to offer. Call MET Coaches on 01923 247765 today to help you get one-step closer to organising your trip to the city of Bath!