Corporate coach hire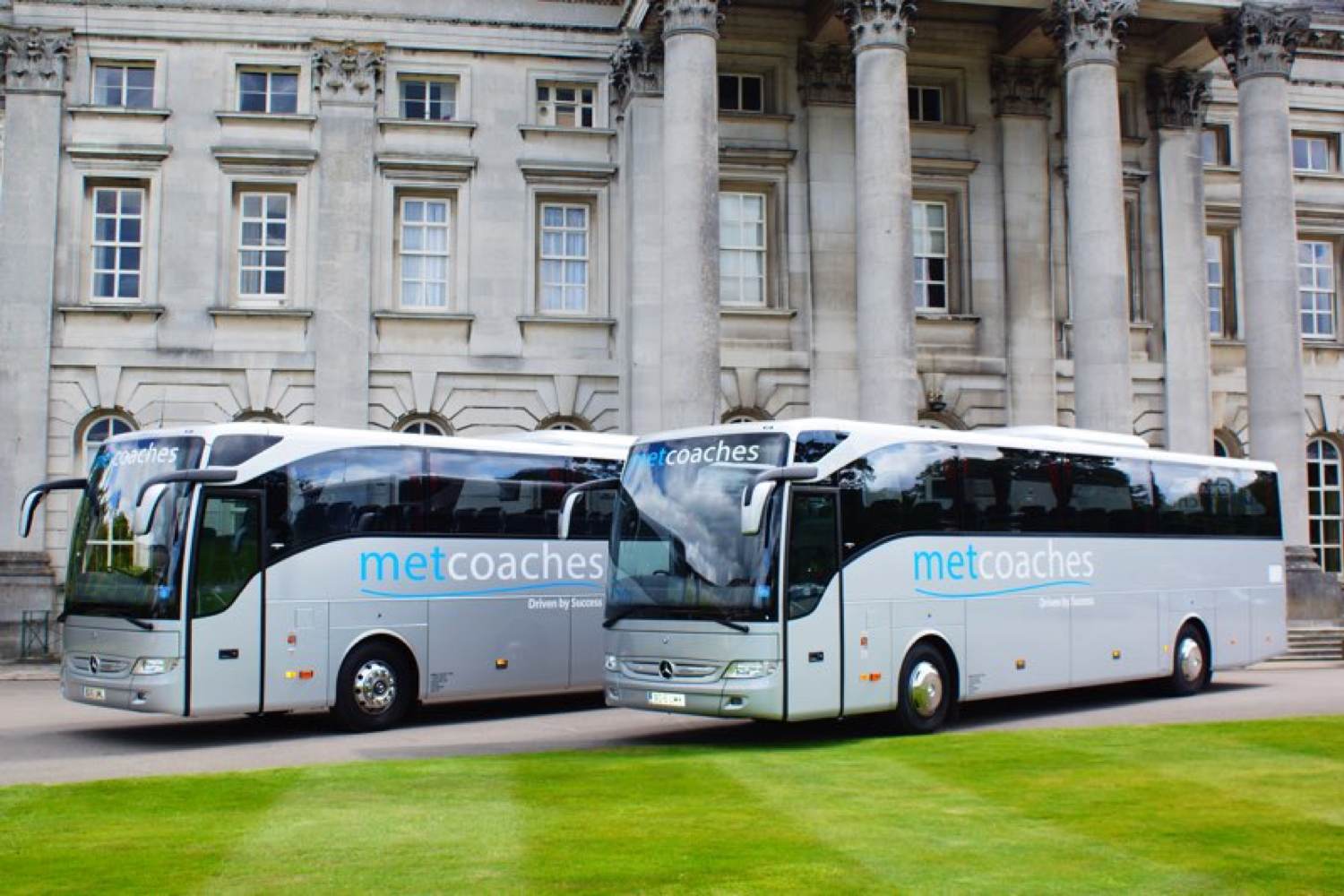 For businesses across Hertfordshire, north and west Greater London and surrounding areas, our fleet of luxury coaches and minibuses are ready to take your clients and corporate guests to a variety of functions and hospitality events. With MET Coaches, you know that you are working with a professional corporate coach hire company who knows how to make your event a success.
Coach hire for corporate events and hospitality trips
From business trips and board meetings to networking events and exhibitions, there are many different types of corporate events you can attend. Finding the right corporate event that fits your business and getting tickets for your colleagues or business partners is fairly straightforward. However, organising a way to get everyone to the event together and on time isn't always that easy. Unlike public transport or private taxi hire, MET Coaches is always reliable and efficient.
If you're looking for a way to build team rapport and relationships between you and your clients/ partners, going on a corporate hospitality trip is the best thing to do. Events like management retreats, team building trips and seasonal social events such as a Christmas dinner are fantastic options that will do the job. MET Coaches can offer executive minibus and coach hire services to your group.
Why MET Coaches?
It's one thing to attend a corporate event or hospitality trip, but it's another to organise one yourself. Whether you plan to seal the deal with potential corporate clients or organise your own networking event, MET Coaches knows how to help you. We understand that organising events of any size takes a great deal of planning and research. Choosing the right venue in the right location, scheduling the day and managing logistics all take a lot of work. At MET Coaches, we are able to offer you advice on planning the timing of your event, as well as corporate coach hire services.
The MET Coaches team will plan the best route for you and your group beforehand, as well as alternate routes in case of disruptions. Our team will also help you decide on the best coach to use for the day. Once we know how many people are set to attend your event, we'll come up with the most economic and efficient plan for you and your guests.
Our friendly MET drivers hold nationally recognised coach driving qualifications and are DBS-checked. In addition to their standard qualifications, they regularly undertake additional CPC driver training courses because your safety is our primary concern.
Call MET Coaches at 01923 247765 today for more information on our corporate coach hire services.
Alternatively, if you want a quote on our services, use the quick quote form to the right.
If you found this interesting, check out: