Unusual and unique corporate event venues in the UK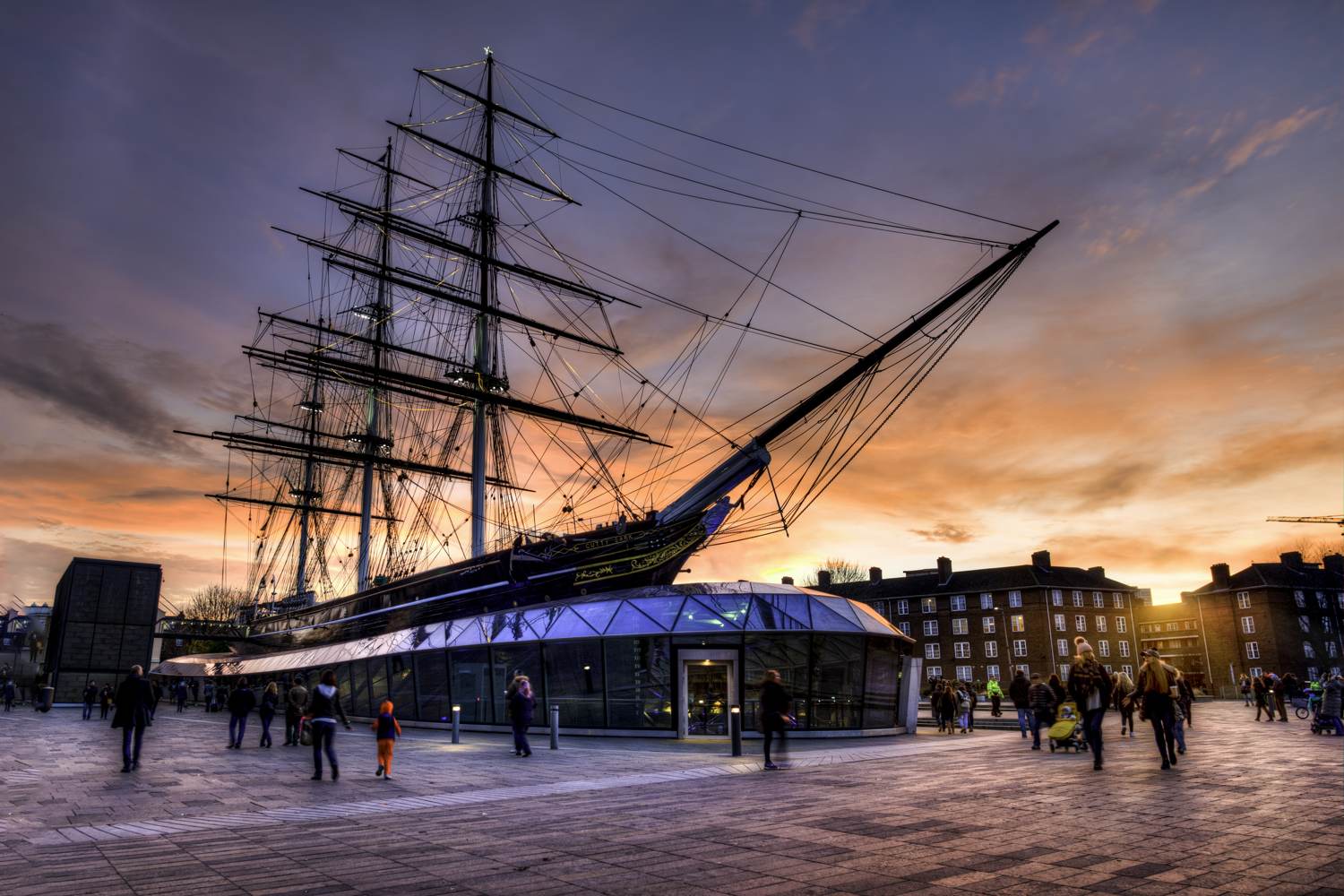 Corporate events have many benefits for companies and employees. If you're on the hunt for something different, we've listed five unusual and unique corporate event venues in the UK.
With MET Coaches as your transport, we'll ensure the main aspect of your event runs smoothly- getting the guests to the venue! We understand the importance of delivering such an event successfully as MET has been providing transport for corporate events for over 20 years. We have a fleet of 16-19 seater minibuses and up to 70-seater coaches available for corporate hire.
Here is our list of the top 5 unusual and unique corporate event venues in the UK
1. Cutty Sark, London
For a truly high-class experience, host your corporate event at the world-famous Cutty Sark, the only original ship in the world that allows guests to dine and entertain underneath. Situated at a dry dock in Greenwich, the ship boasts incredible views of the London skyline. There are four spaces within the ship that you can select for your event depending on the type of event and the number of guests. Whether you want to host a lavish dinner or drinks on the deck, you're guaranteed a luxurious experience on board this beautiful ship. A wide range of catering options are available as well as a stage, AV equipment, PA System, stage, Wi-Fi and an on-site technician. Find more information on the Cutty Sark website.
2. Natural History Museum, London
This iconic venue is sure to enhance the guests' experience of your event. The Natural History Museum has a range of spaces that vary in size – if you're hosting a small, intimate event or require a larger space to accommodate more guests, the venue can cater to your capacity needs. There is also a purpose-built lecture theatre if a conference or talk is on your agenda and a private courtyard if you'd like to take the event outdoors. There's no doubt that this venue will make your event a memorable one. Browse the spaces available to hire for your corporate event on nhm.ac.uk.
3. Woodhaven Space, Surrey
For a refreshing environment surrounded by nature, Woodhaven Space is a beautiful EcoSmart venue to host a corporate event. This is a relaxing venue for a break from the office that will revitalise the minds of your team members. A conference room, studio space, numerous indoor and outdoor break out areas and a garden are available for use. Rooms are available for overnight stays as well as catering. We can provide the transport to Surrey for your group in our luxury minibuses and coaches so your team can have a comfortable experience throughout.
4. Sedgebrook Hall, Northampton
Located in the stunning Northamptonshire countryside, the Victorian manor house is amid 13 acres of peaceful gardens, ideal to promote clear-mindedness for a corporate event in a peaceful environment. There are 22 meeting rooms, a health and leisure club, 103 rooms available for overnight stays and numerous breakout spaces. On-site chefs can cater to your event requirements whether you're planning a gala dinner or meetings. For more details, visit sedgebrookhall.co.uk.
5. Icetank, London
The Icetank is an event space in Covent Garden, Central London that covers 171 sq. over two floors. What makes the space unique is the fact that it's designed as a blank canvas, the majority of the interior being complete white space so you can design the venue according to your own preferences. Projectors, a PA system and an 82 inch 4K LED TV mounted on the wall are all included in the venue hire as well as other features. Specifics can be found on icetank.com.
Plan a unique corporate event in the UK with MET coaches
We've listed great and unusual options for your next corporate event and we're also offering our corporate coach hire service- two things to tick off your list. MET Coaches provides reliable transport with options for luxury minibuses and coaches seating between 19 and 70 people.
For more information, call us today on 01923 247765 or complete our Quick Quote Form.
If you found this interesting, you might also enjoy: