Christmas is coming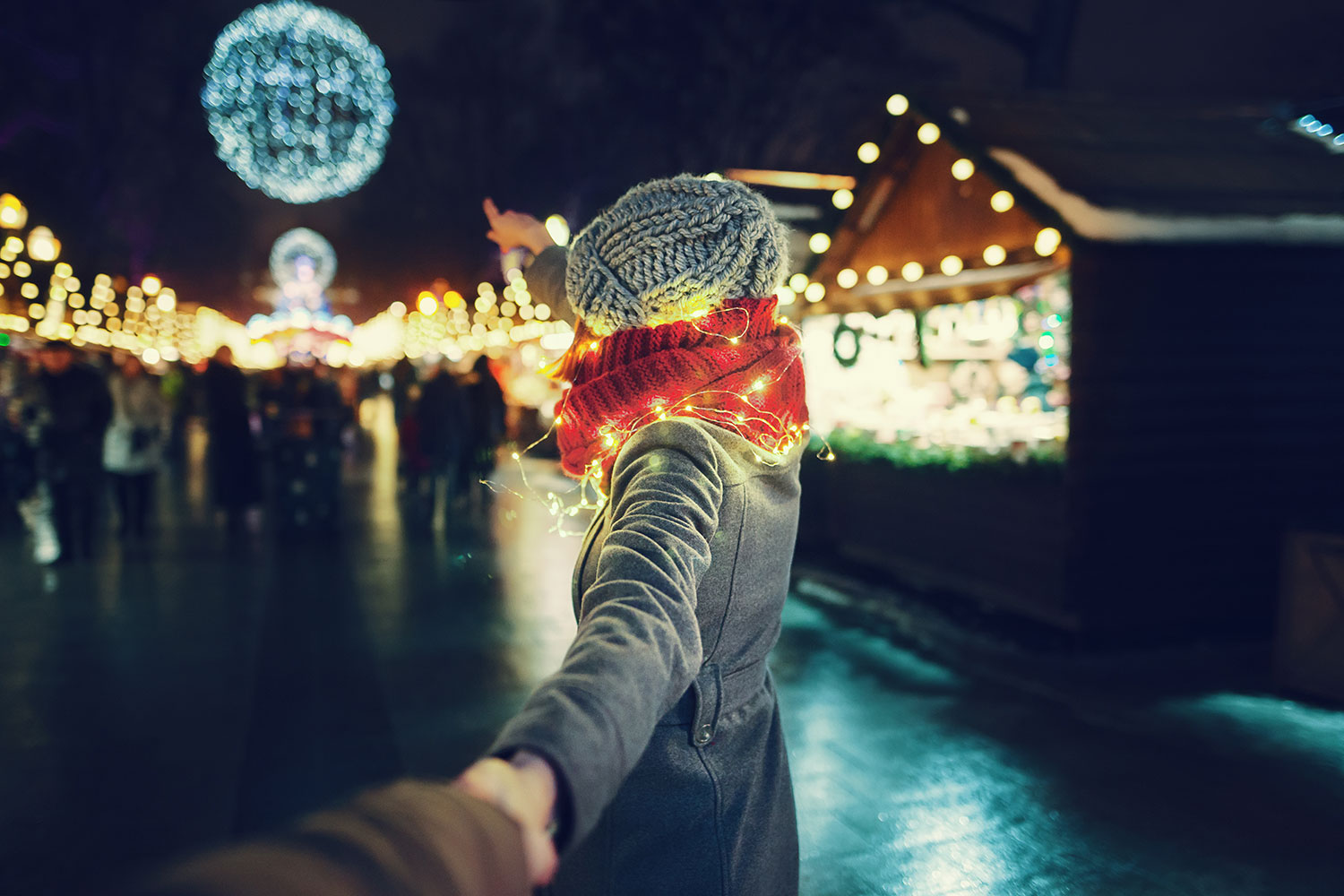 Planning a festive day out? MET Coaches is your first point of call for reliable minibus and coach hire transport. In this post, we offer five fun things to see and do this Christmas and a chance to win a festive hamper!
The Christmas season brings with it a few distinctive magical features: colder weather, festive storefronts, winter-themed drinks, and the infectious holiday spirit. Christmas is the season of giving and spending time with loved ones.
Here at MET Coaches, we're full of the festive spirit and know you need reliable and comfortable transportation for yourself and your guests during one of the busiest times of the year. This Christmas, we will be providing the best transportation experience for your Christmas day out.
Our value to you this Christmas
We save you time and frustration – rely on us for the day instead of paying for a taxi or train tickets. Avoid waiting for public transport, which is often hectic at this time of year and prone to delays. Hiring a coach is a more economical and reliable option.
Experience – we have years of experience in providing transport to the areas we service, ensuring we'll find a safe and efficient route to get you from point A to point B. Our drivers are professional at all times, and everyone here at MET Coaches will work to find the best options for you.
Everyone can travel together – often the journey there can be just as memorable as the event itself. Avoid splitting up your group between taxis or throughout the train; allow everyone to be part of an unforgettable journey or the perfect festive photo-op.
Parking – if you travel with us you won't have to worry about finding parking spaces or making sure you're back at the car park before your time runs out. We'll remain at the designated point, so you know where to find us for your return journey.
Everyone will be on time – simply arrange a meeting spot and time and our driver/s will be there, ready to get your group to the destination on time.
Entertainment – most of our minibuses and coaches have audio-visual entertainment to make your trip that much more enjoyable.
How can a minibus or coach help you this Christmas?
Christmas school trips – London is a magical place for children at Christmas. Places like the Museum of London and Museum of London Docklands have multiple winter workshops and activities like visiting Santa in his Grotto, experiencing a Victorian Frost Fair, creating Christmas wreaths and crackers and performances of A Christmas Carol. A visit to the Geffrye Museum to see how Christmas has been celebrated in previous centuries also makes for a fun and educational class trip.
Christmas corporate hospitality events – our drivers can take you to your next corporate hospitality event, networking event, or team-building exercise in our service areas. For those organising a corporate event or hospitality trip around London or Hertfordshire, we can provide your guests with transport from a chosen location to the venue. We even offer airport transfer services to and from London's airports for guests coming in for corporate events and conferences. Our fleet of luxury minibuses make a great impression and are reliable and comfortable. See the options here.
Individuals – planning large group trips like family reunions can be a complicated task during the busy festive season. Alleviate some of the stress by organising reliable minibus or coach hire transport. Whether it's a winter wedding or the yearly family Christmas holiday, MET is available and ready to get you and your group there together and on time.
Things you can do this Christmas
London, Hertfordshire, Berkshire and other areas we service always host a large variety of Christmas events ideal for families, team social trips and corporate hospitality events. For those stuck for fun and quirky ideas, consider our list of Christmas-related activities.
Winter Wonderland – Head to Hyde Park in Central London for the annual Winter Wonderland event, from mid-November to early January. There are numerous attractions, rides and shows for families and people of all ages to enjoy. Stop by for a piping hot mug of mulled wine and a delicious German sausage from any of the many food stalls. Take a ride on the giant Ferris Wheel and have a skate on the UK's largest outdoor ice rink. Don't forget to meet Santa Claus and his elves!
Christmas-themed corporate events – What better time is there to bond with your clients than during the Christmas season? Plan a day trip to your chosen destination for hours of fun and the friendliest journey ever. If you're at a loss for ideas, try ice skating, indoor crazy golf, bowling, laser tag or a Christmas themed arts & craft class like an ice sculpture carving workshop accompanied by a delicious meal. For a full day out, delight your guests with a Christmas wine or gin tasting session, followed by a wander around Kew Garden's fairy-lit after dark light trails.
For more ideas, visit our informative article Top 3 Christmas themed corporate events.
Christmas markets – London isn't the only city to hold spectacular Christmas markets in Britain. Gather your friends and family and head north to check out Christmas markets in other cities such as Manchester, Liverpool and Birmingham. Alternatively, visit coastal cities like Southend-on-Sea or Brighton for a seaside take on a traditional Christmas market. London's finest include Leicester Square Market, which is great for a central stop off, while Greenwich Market offers a wide variety of stocking fillers, crafts and warming seasonal food.
Christmas sleepover – on the 07 December the Natural History Museum will host one of their famous 'Dino Snore' sleepovers with a festive twist. The night features craft workshops, festive activities and a torch-lit tour of the Dinosaurs gallery, with a live animal show. Guests settle down for the night in the awe-inspiring Hintze Hall, under the gigantic blue whale – Hope. Breakfast is provided bright and early alongside an activity. Perfect for families with young children, this event is surely high on the list for a memorable Christmas.
Explore more of the UK's leading museums with MET coaches. See Top 10 Museums to Visit in the UK for more information.
Watch the Peter Pan Cup – This Christmas Day swim in Hyde Park has been a yearly traditional since 1864, and it became known as the Peter Pan Cup in 1904 when Peter Pan creator J.M. Barrie donated the first official cup. On Christmas morning, members of the Serpentine Swimming Club swim 100 yards in the 4ºC water of Serpentine Lake, making for riveting, if not chilly start to the day for swimmers and spectators alike.
Choose MET this Christmas
At MET Coaches, we love the Christmas season and want to help make your Christmas special too. Our seats are comfortable, the aisles are spacious, and our drivers are very friendly – all to ensure you have the best memories of your day with us.
In the spirit of giving, we're hosting a festive hamper giveaway for our customers this holiday season. Entering is easy – book your MET Coaches minibus or coach before 20 December, and you'll automatically be entered to win. The winner will be picked on 21 December and notified via email.
Don't forget to book your transport with MET for your Christmas social event. Call the MET team now on 01923 247765 or use our handy quick quote form online to get some preliminary information.
If you found this useful, you might also like: