Top 5 British cities to visit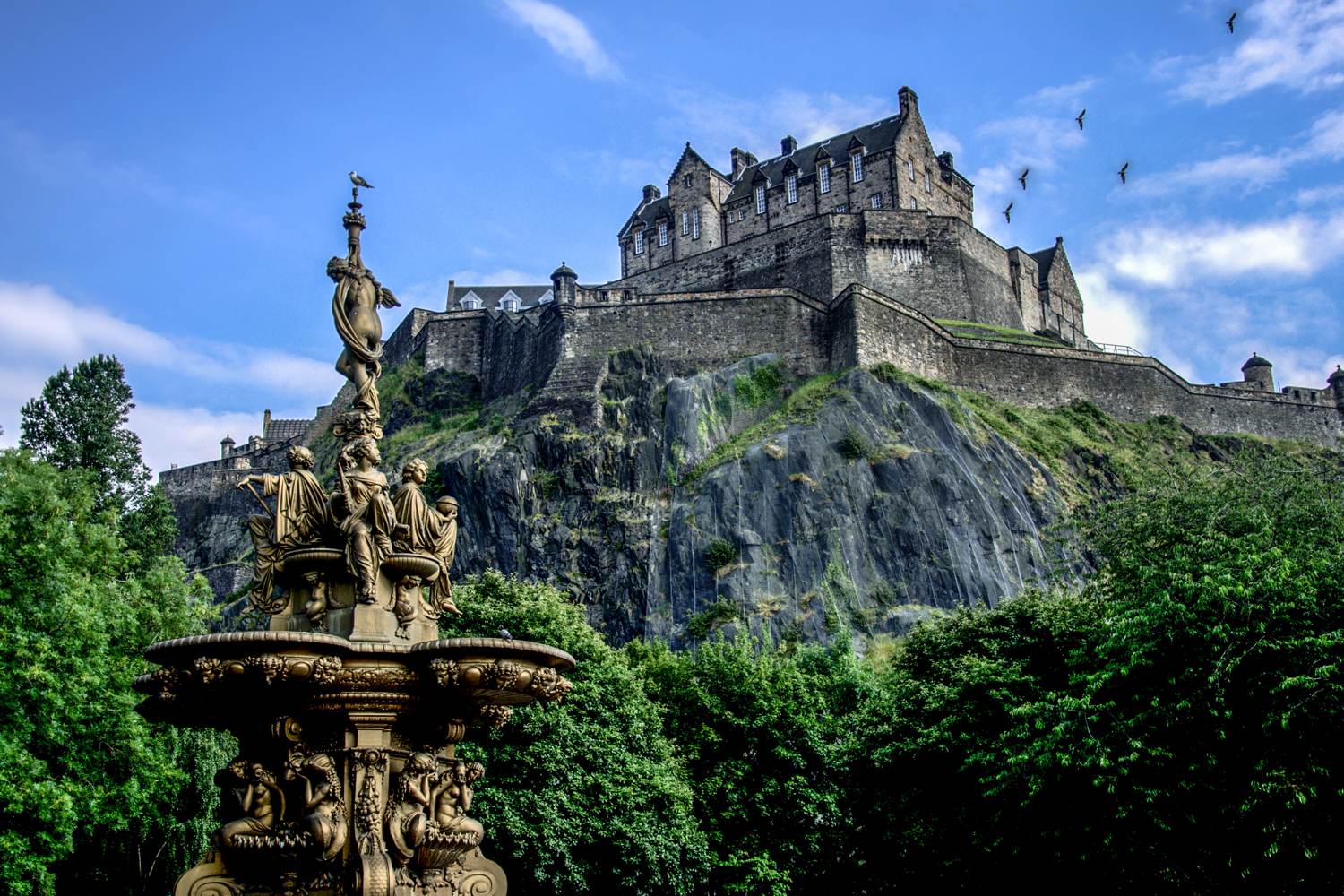 Travelling around Britain is a true treat. With so many different cities on offer, each with their own unique character, Britain gives you the perfect opportunity to explore history first-hand.
The easiest way to travel to these cities is with MET Coaches. We can help you organise your trip and get you to and from your destination with ease, reducing the stress and worry of travelling with public transport. Our drivers will take care of you from the beginning of your day till the end, ensuring that your journey is safe and comfortable. Visiting British cities with MET Coaches is the best way to get the most out of your day!
Here are our top 5 British cities to visit:
1. Edinburgh
Home to the Edinburgh Fringe Festival, an impressive castle, fascinating museums and a huge zoo, the capital city of Scotland has so much to offer. The perfect way to explore this beautiful and compact city is by foot, taking in the historic architecture of the medieval Old Town and the elegant structures of the Georgian New Town as you wander around.
2. London
London is one of the most popular cities in the world, attracting millions of tourists each year. With its many museums, thrilling nightlife and multicultural food scene, it is easy to see why so many people want to experience it for themselves. London is always changing and evolving, making it an exciting city to be in and one that you'll keep wanting to come back to.
3. York
York is a city frozen in time, albeit several different time periods all amalgamated into one beautiful city. York still contains a lot of its original Roman roads and is surrounded by impressive city walls that contain cannonball scars from the English Civil War. There's also a stunning Gothic cathedral that still stands after being consecrated in 1472. Visiting York allows you to experience British history first-hand, just by walking around the city.
4. Bath
Bath is renowned for its Roman spas, Jane Austen museum and delicious Bath buns. As a quaint city, filled with great places to eat and lots of quirky independent shops, Bath is perfect for a day trip. Whether you enjoy the historical elements of this city, or you're just interested in checking out the shops and having a cream tea, you won't be bored in Bath.
5. Manchester
Manchester boasts a rich industrial past, with lots of museums highlighting the city's industrial roots. The impressive stonemasonry and bright stained glass windows of the medieval Manchester Cathedral are a welcome treat from the city's mostly modern architecture. Football fans should definitely visit Old Trafford, the home of Manchester United football club, where they go on a stadium tour and learn about the history of the club and their most iconic players. Whatever you choose to do, Manchester has something for everyone and is a great British city to visit.
Travel around Britain with MET Coaches
With many different coaches and minibuses available, seating between 19 and 70 people, we definitely have transportation that works best for you. This also means that you can take all your friends and family along with you, allowing you to have the perfect day trip in a great city with all of the people you'd want to share it with.
To find out more about how MET Coaches can get you to some of the best cities in Britain, call us today on 01923 247765.